Happy Skin All Eyes on Hue
Hello Sunshine! The long wait is over.
Happy Skin
now serves eye candies. With the launch of the
Happy Skin Save Room for Dessert Holiday 2014 collection
, they also launched their first-ever eyeshadow palette coined
All Eyes on Hue
. Continue reading to see swatches and my thoughts about this product.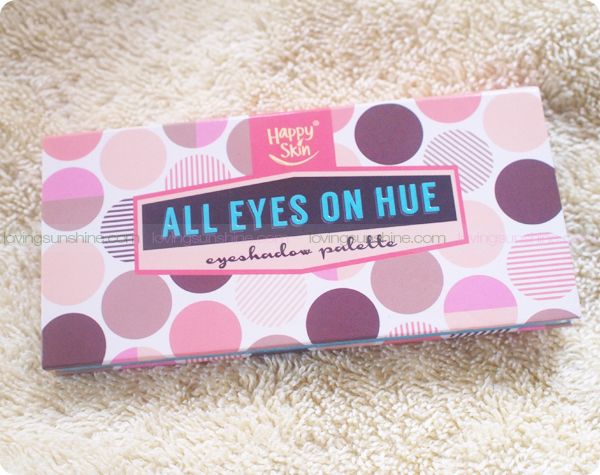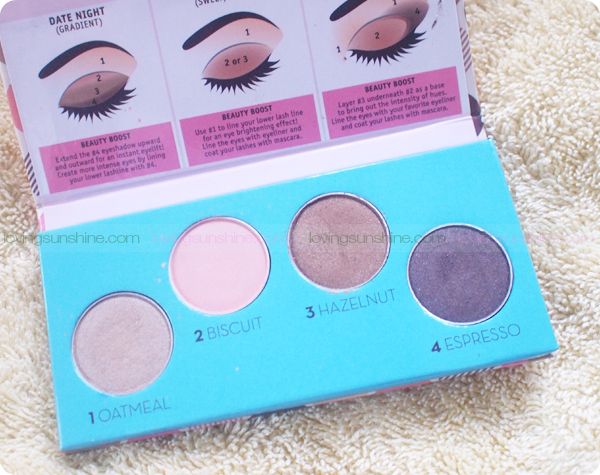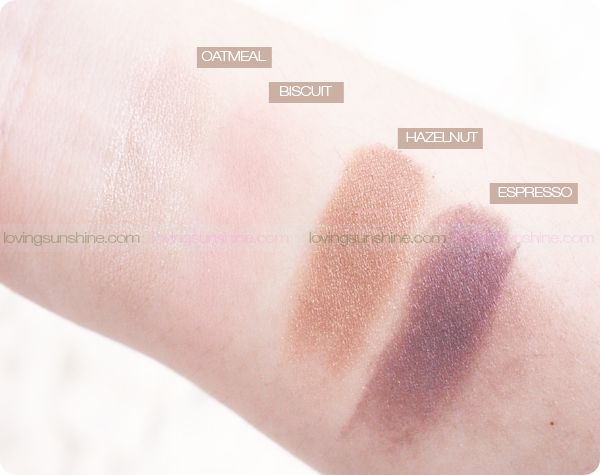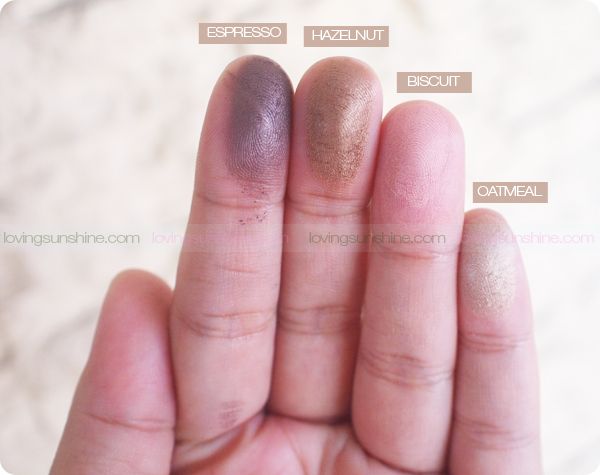 True to their brand, Happy Skin's first-ever eyeshadow palette is a very wearable color. It's a no-brainer actually, and is a set of shades perfect for the Filipina skin. Very natural, classic, sophisticated, with a hint of sexy (ahem, naked).
The shades leave a silky finish, no creasing and a buildable formula. You can go from fresh-faced to red carpect sexy with this palette. My favorite is Biscuit because it's the first matte eyeshadow that didn't leave me looking like I need to suck on life somewhere. Check out what Rissa also has to say about this new palette.
"The Oatmeal shade is my dream eyeshadow hue. It's the perfect champagne shimmer that gives a natural moonlit glow, as if eyelids were gently kissed by moonbeams," shares Rissa. Unlike other matte eyeshadows that tend to make eyes look sullen and old, the Biscuit shadow is a pretty pastel pink that brings life to the eyes. "Use it when you want to look fresh and feeling brand new," suggests Rissa. When you first see Hazelnut, the color looks like a deep dark metallic brown, but once you apply it, "the color is a flattering warm copper shimmer. The gleam it gives is so beautiful!" she adds. Lastly, a grounding Espresso shade completes the list for those who want a stronger, striking stare. "It's a velvety matte brown sprinkled with rose gold," says Rissa.
On point right? What do you think?