Caronia Blue Moon and then some
Hello Sunshine! I've been very stressed out lately and with that stress came about this not-so-perfect nail art which I've worn throughout last week. It's a mix of my favorite nail wraps from
NCLA
, a glittery polish from Etude House, and a new strikingly beautiful faithful
royal blue nail color
, by
Caronia
. So well, I guess if you're trying to live by the rules of being a
top beauty blogger
, it would involve some prettifying perk-me-up habit such as what I did to my nails last week. Check it out!
Did you know that Caronia has Toluene, Formaldehyde and DBP Free formulations? Happy to say that Chasse, the royal blue which starred this nail art look, is 3-free!
Right hand: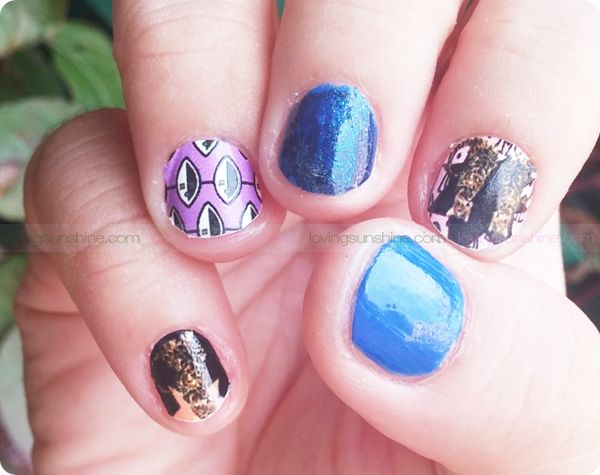 If you're anything like me, you'd like to see pretty colors of nail art on your nails while typing away. This is why I love blogging about beauty stuff too! It gives me a year-round excuse to be kikay!
My left hand features more of Chasse. Again, this nail color is from the Blue Moon collection! To know more about Caronia nail polish, like them on
Facebook
!
Left hand: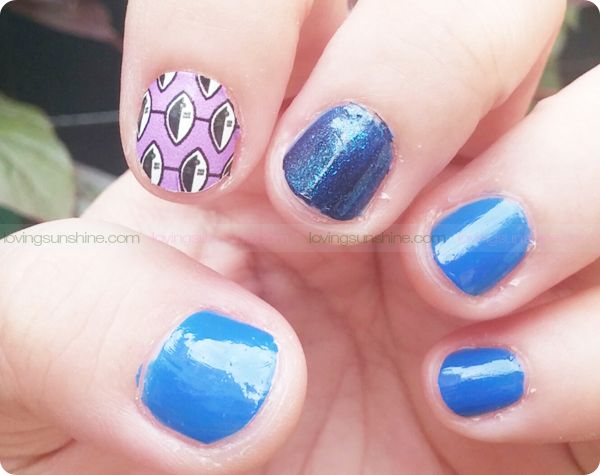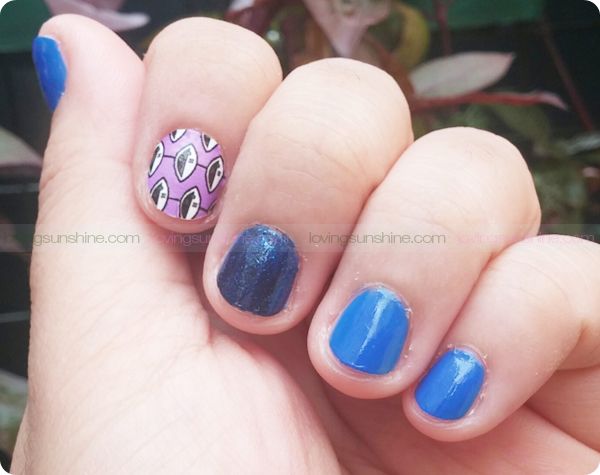 What do you think?
YES. I have tiny nails! But that doesn't stop me from painting them pretty! AMEN???