Dove Hair Vitamins
Hello Sunshine! What makes this
Filipina beauty blogger
tick? Well, quite a lot! But I do have my share of simple pleasures, and that includes discovering pretty cool things to use on my hair. Check out my
Dove Hair Vitamin Review
below!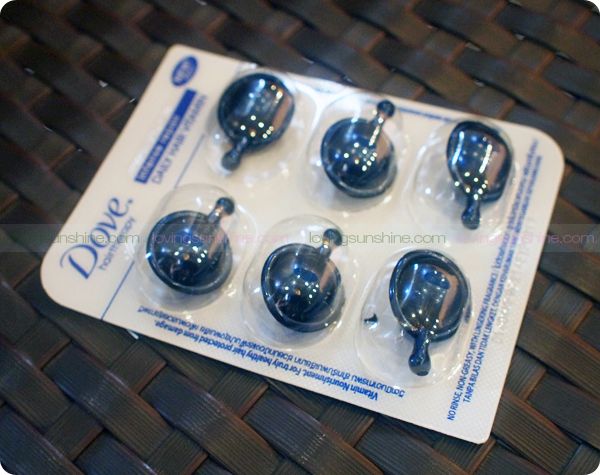 The new Dove Hair Vitamin makes taking care of my hair an everyday thing! Find out the 3 reasons why:
1. One capsule a day, keeps bad-hair-days away.
With its innovative vitamin-serving, I don't have any problem remembering to apply my Dove Hair Vitamin every day. If I forget to apply it after I towel dry my hair, I always end up reminded when I take my daily vitamins. This way, I don't skip my hair vitamins before I head out for my day!
2. Just the right amount, always.
I sometimes overdo things, especially the good ones. I'm the type who has this "a little more won't hurt" mantra. But we all know that sometimes this isn't ideal. Now, with Dove Hair Vitamins, I don't end up with greasy hair because I always just use just the right amount for my hair. I only have shoulder length hair so one capsule is perfect for my crowning glory.
3. It can tame even the most frizzy mane - like the one I have!
Infused with a combination of Purified Mineral Oil to protect your hair without leaving it sticky, Vitamin E to nourish your dry hair, and Botanical Extract from Natural Argan Oil to repair your weak hair; your hair is back to life!
I got my Dove Hair Vitamins from the
September 2014 BDJ Box
. International readers, shop your
Dove Hair Vitamins here
. Click the photo below to learn more about the
September 2014 BDJ Box
!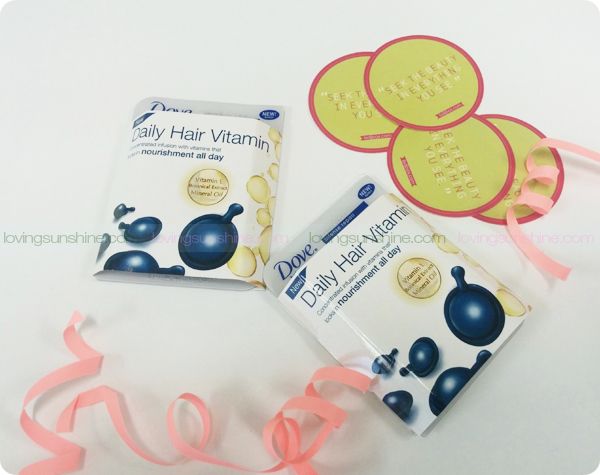 What do you think?
Leave a comment below to share your favorite Dove products.