DayLong Daily Deep Complete Sunblock
Hello Sunshine! Every now and then, when I think of
how to protect the skin from sun damage
, I'd think of my health classes in high school--even in grade school. Isn't it that our teachers would always tell us that when it comes to keeping healthy, prevention is better than cure. Same goes in keeping the skin healthy.
I think it doesn't take rocket science to explain that sun exposure now is different to sun exposure before. Put together all that you know about global warming and the gaping hole on our ozone layer--consequently, how that increases (and keeps) the UV rays that enters our atmosphere, etc etc. This is why more than every, it's important to truly
prevent sun damage
through protective skincare. Not only that, it's also very important to ensure that the sun protection we choose is suitable for daily use, offers deep and complete sun protection. Enter
DayLong
*, from the makers of
Cetaphil
.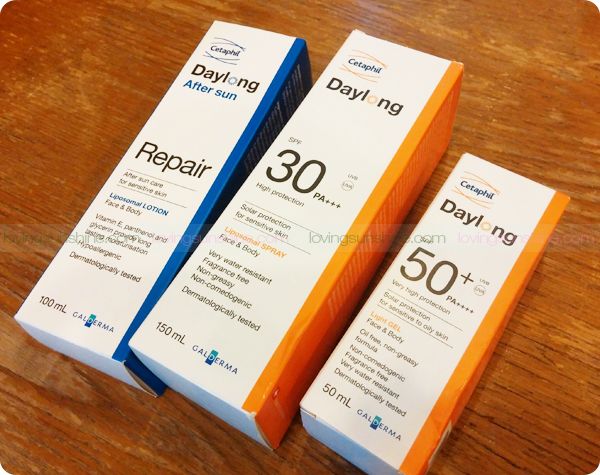 To be honest, it's only recently that I subscribed to using sunscreen. You'd think as a beauty blogger in the Philippines, using sunscreen is like breathing already. But no. To be honest, I only got to successfully train myself to use SPF a few months ago. It may be a bit too late because according to my dermatologist, I have a few freckles already (MEH); but late is never an excuse to not get started. In fact, all the more that I am motivated to keep on using sunscreen now and continuously because unfortunately, my stubborness is proven wrong. Sun damage is real. Sun damage happens. Sun damage affects everyone--even those who practice very relogious and meticulous skincare already. Without sun protection, all those serums and moisturizers and creams may just be in vain. Sad but true!
So if you're like me who needs a bit of a push (or convincing) to kickstart an effective sun protective regimen, here are a few words of wisdom that helped me overcome my own discomfort towards using SPF. Hope these preventive skincare tips help, and enjoy your journey towards preventing sun damage.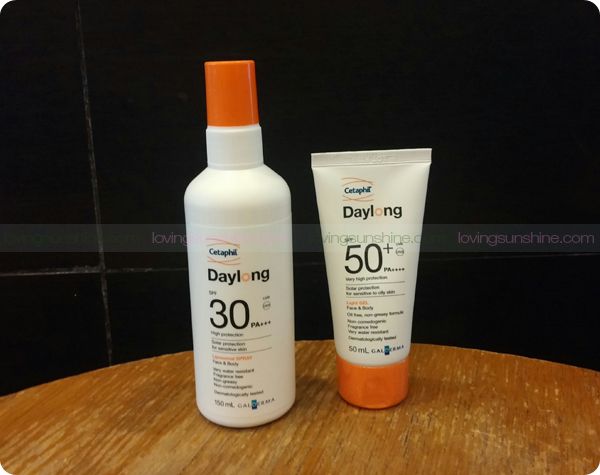 1. Using SPF should be a daily routine. Sun damage is the number 1 cause of skin aging. No surprise there! Imagine overcooking your veggies... That's what's going on when you go out without SPF. Harmful UV rays permeate your skin, then accelerates the skin's natural aging process by damaging the connective tissues within. In turn, skin elasticity is reduced. Even more, UV rays also promote wrinkles and age spots! Eek
2. Your SPF should care for your skin deeply too. Prolonged UV radiation can lead to skin cancer. Yes, I went to mention the C-word. Apart from aging the skin faster, you can get sick if you expose yourself without sun protection; so really, using SPF is not just vanity. It's actually a must to keep a healthy body! It's a great plus if your sunscreen nourishes with vitamins for the skin as well--making it a true-blue healthy skin secret!
3. An SPF should offer complete protection and an encompassing range that is suitable for every skin type. An everyday SPF regimen is for all skin types. Whether you have oily skin, or sensitive skin, you must use SPF. Now, the trick is finding a product that can address your sun protection needs while adapting to your skin personality. Good thing, feel good sun protection is now available for Filipinos because DayLong by the makers of Cetaphil is now available in the Philippines!
Oh, DayLong also has after sun skincare that helps ease and repair the skin after sun exposure!
Try DayLong now! Few samples left to grab for FREE!
DID YOU KNOW: Sunscreens support the skin's own protection mechanisms. They should always offer all-round protection against UVA, UVB and Infrared radiation. The filters used are divided into chemical (transformation and deactivation of UV rays) and physical filters (mineral pigments that reflect UV rays). Source
What do you think? Are you an SPF user already?