Tony Moly Peeling Me Aloe Soothing Peeling Gel
Hello Sunshine! If you love Cure Natural Aqua Gel but are not comfortable spending so much for an exfoliating agent, here's a better option. The
Tony Moly Peeling Me Soothing Gel
* is just Php478, not even 500 pesos, and is actually suitable for those with sensitive skin!
Ayos 'di ba?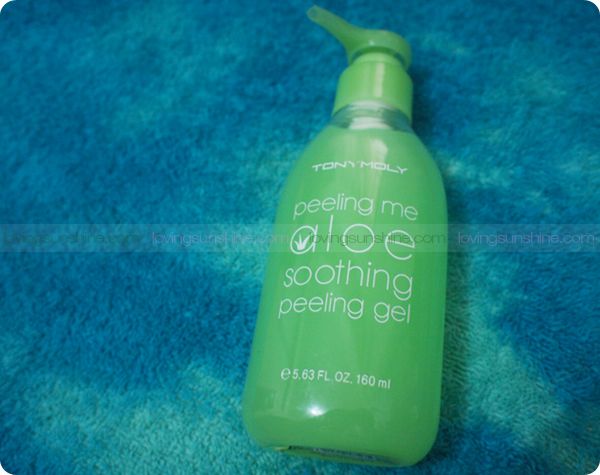 Gentle water-based exfoliation, at the tip of your fingertips!
The Tony Moly Peeling Me Aloe Soothing Peeling Gel
wow that was a mouthful
is a very interesting item to include in your routine once a week. As the name suggests, it's a
gel-type exfoliator
that when applied on moist (even dry skin) is not absorbed, but rather, micropeels dry skin
dry patches especially
and is simply rubbed off. Yes, dry skin is rubbed off easily--in tagalog,
libag!
But before you back out, it's really just
libag
-like result. And for all its worth, I'd prefer experience induced
libag
than have it ruin the moments that matter!
I recommend using this product if you want to
avoid scrub-type exfoliation
. Likewise, this is best used at night, when you can follow through your exfoliation with an intensive sleeping mask! I only use this product once a week for all over face, and upto thrice a week for the corners of my nose because the skin around that area flakes too soon for me
aka. I am paranoid over my pores around the nose..
. :(
What do you think?
Have you tried this Cure Natural Aqua Gel dupe?