Proper dengue management and prevention for children
Hello Sunshine! Do you know that the most dangerous animal bite in the world is also the most common and often go unnoticed? I personally have experienced dengue twice already--
suki lang
! So my news today is very close to my heart... because whatever I can do to help you
avoid dengue
, I would!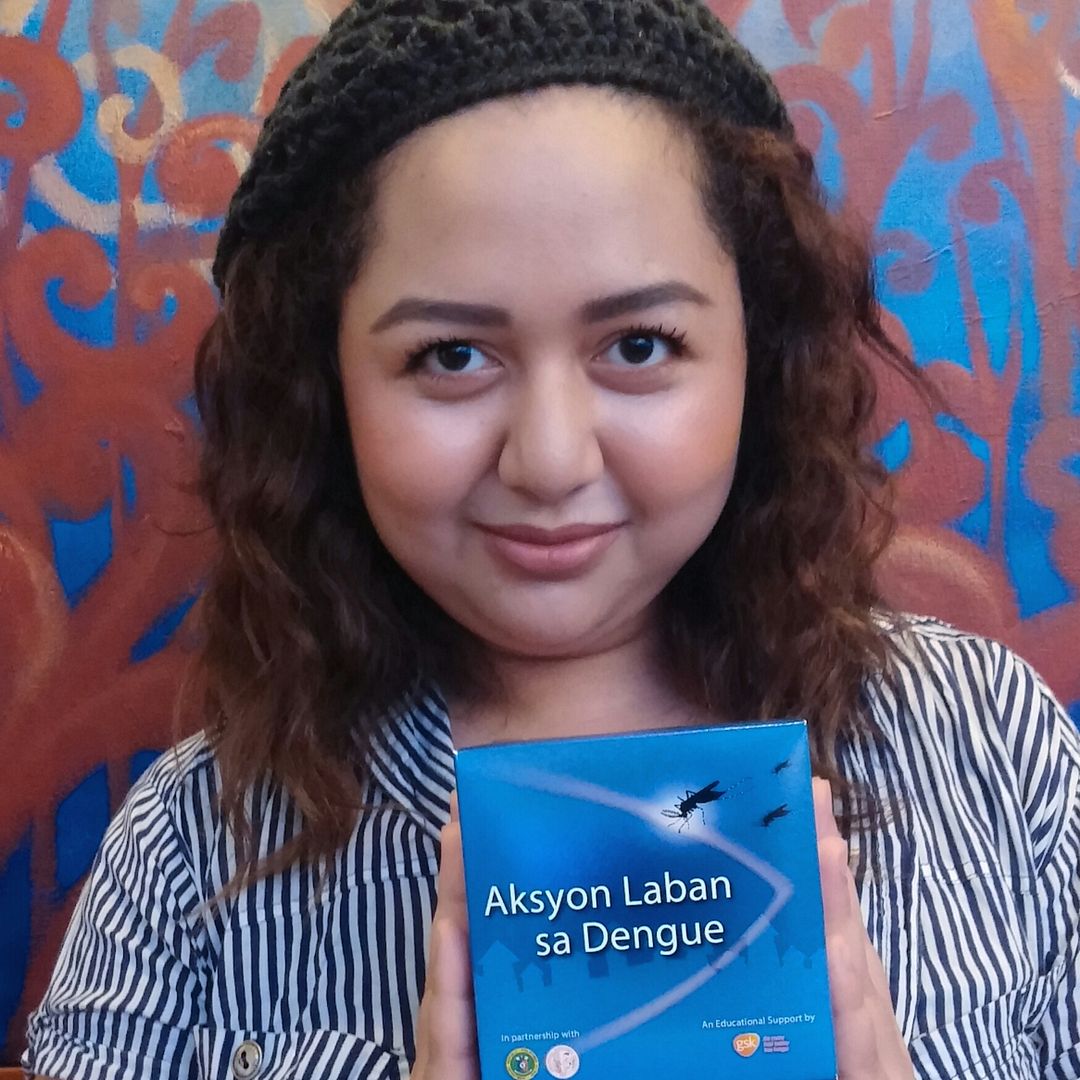 Caused by the deadliest insect in the world, the Aedes aegypti mosquito, dengue is the most rapidly spreading mosquito-borne disease in the world and is more rampant in countries with tropical climates like the Philippines. To learn more on how to prevent dengue, click after the jump!
Unite Against Dengue
GlaxoSmithKline, one of the world's leading research-based pharmaceutical and healthcare companies and maker of doctor-recommended Paracetamol Calpol, joins forces with the Department of Health and the Philippine Pediatric Society in spearheading a campaign called "Aksyon Laban sa Dengue: A Dengue Fever Awareness and Education Program" as well as a Barangay Caravan that will bring dengue fever awareness efforts to the grassroots level.
Dengue is a worldwide health issue. Based on WHO records, there have been 100 million dengue cases recorded and 5 percent resulted in death.
Last year, the DOH recorded 204,906 dengue cases resulting in 660 deaths while in 2014, there have been 24,900 cases which have resulted in 100 deaths.
But the truth is, dengue can be prevented and stopped. The important thing is to know the facts about the disease
. -
Department of Health Undersecretary Dr. Eric Tayag.
The World Health Organization has recommended
Paracetamol as the preferred and only recommended analgesic treatment for Dengue Fever.
Aspirin or ibuprofen is not advised as these drugs may aggravate bleeding.
Calpol®, a product of GSK, contains Paracetamol specially designed to offer effective relief from the discomforts of pain and fever among children. Calpol® also has the broad suitability associated with standard paracetamol so you can be assured that it won't harm your child when used as directed.
Paracetamol (Calpol®) is an alcohol-free suspension with Paracetamol that relieves mild to moderate fever and pain associated with: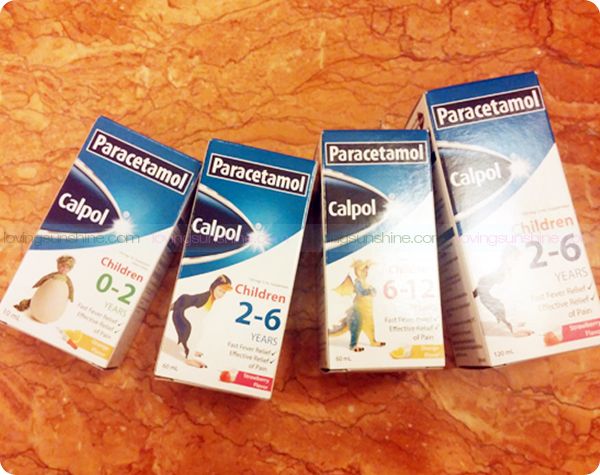 Headache
Migraine
Muscle ache
Sore throat
Musculoskeletal pain
Fever and pain after Vaccination
Pain after dental procedure/tooth extraction
Toothache
Paracetamol (Calpol®) is suitable for children ages 0-12 years old.
*Give every 4-6 hours.
**Do not give more than 4 doses in any 24-hour period.
Dengue is serious and potentially fatal. Quick and accurate detection is needed to arrest this disease.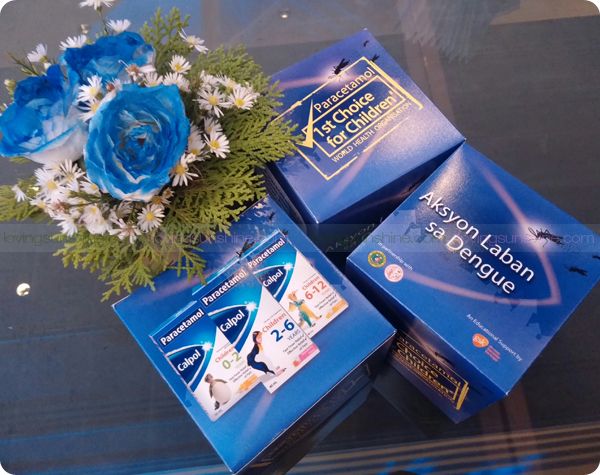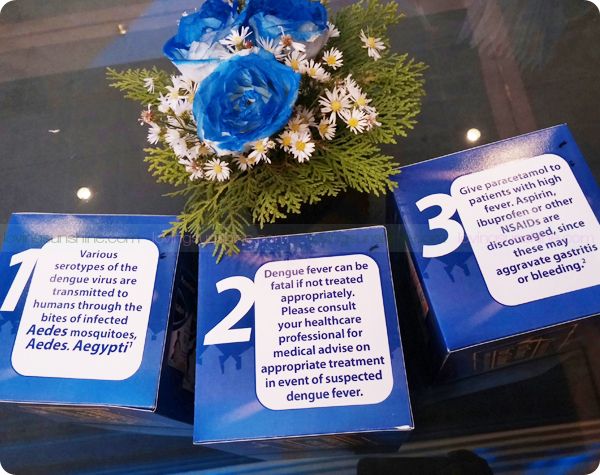 "Dengue is a clever and cunning disease," declares Dr. Sally Gatchalian, secretary of the Philippine Pediatric Society. "It can disguise itself as other diseases. So, during the rainy season, which is when we usually see an increase of dengue cases, it is important to be on the lookout for fever that is at least of two days duration".
Aside from fever, other signs and
symptoms of dengue
include headaches, nausea and vomiting, loss of appetite, abdominal pain, muscle and joint aches, rashes, and bleeding manifestations. If any of these symptoms are present, the patient must seek their doctor's advice immediately.
"While there is no specific medicine to cure Dengue, we can, however, alleviate the pain felt by the child by at least managing their fever, like giving them Paracetamol Calpol which provides soothing fever relief you can rely on, " says Jeofrey Yulo, GM of GSK consumer health care. "When a child has fever, they feel weaker and lack the energy to enjoy life. So when fever strikes, it's like they are putting their life on hold. In these times, you need a reliable partner to help provide a feeling of ginhawa that your sick child needs."
One of my most terrifying memories when I had dengue was when I experienced really bad chills. I thought I was going to die! No really, I was alone at home and I was shivering, I couldn't even stand up to get myself some medicine
or even water
! If only I knew how to manage my fever then, I could have saved myself from going through that fearful moment. So if you think your family (especially the kids!) is experiencing symptoms of dengue, make sure to take proper medication to alleviate their condition... and of course, consult a doctor immediately! Mine was so bad, my platelets dropped to 20% of normal! I almost had blood transfusion! Don't bring yourself to that predicament. Be informed and take action.
For more information about (Paracetamol) Calpol®, and its Dengue campaign, visit www.calpol.com.ph or like Calpol Philippines on Facebook.