Herbalife SKIN, my holy grail skincare
Hello Sunshine! When
Herbalife
, a leading global nutrition company, reached out to me to launch its newest skincare line in the Philippines, I was two things: stoked and honored. After blogging for over 4 years now, and having worked and partnered with numerous brands, both local and international names, I'm still the same old girl from when I started when I'm approached by opportunities to be part of the "bigger" picture. Oh boy, was launching
Herbalife Skin in the Philippines
a pretty big picture; something I was also fortunate to have "painted" for myself.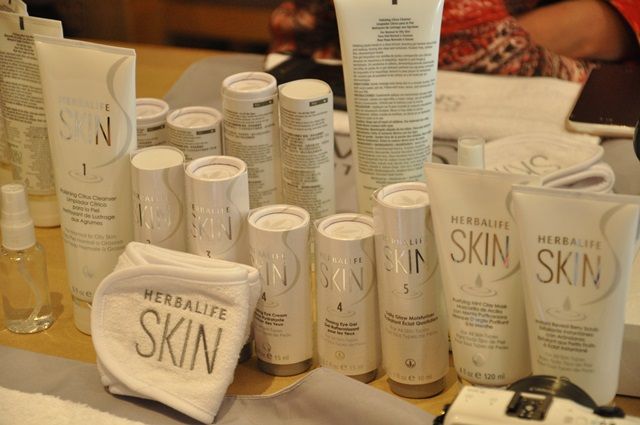 To give you a glimpse of my experience of Herbalife Skin, I have listed my eureka moments upon my almost 2-month usage of Herbalife Skin products. Again, thank you to Herbalife Philippines for inviting me to launch Herbalife Skin with you. Now enough of my sentimental talk, and let's get on with my
Herbalife Skin review
!
The Herbalife SKIN line is a new addition to Herbalife's outer nutrition range of products that balances ingredients, botanicals, and extracts with proven science to achieve maximum daily results of beautiful, healthier and younger-looking skin.
Solution-based skin care nutrition with optimized Formula, Feel and Fast Results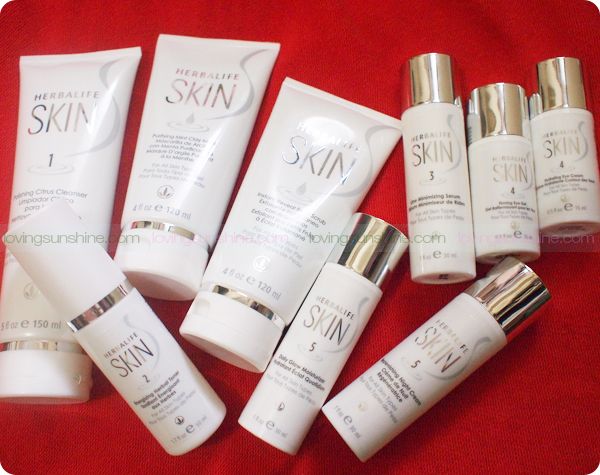 Herbalife SKIN products have been formulated with an optimum blend of Vitamin B3 and anti-oxidant Vitamins C and E, and Aloe Vera to get softer, smoother, more radiant skin and diminish fine lines and wrinkles. Created to replenish and rejuvenate the skin with fast results, Herbalife SKIN has been clinically proven to produce visible results in just 7 days. Guilt-free also because t
he Herbalife SKIN range is paraben-free, sulfate-free (facial cleansers only) and dermatologist tested.
As you can see, Herbalife Skin is a mouthful of a regimen to try. Although they do have simpler ways of being: the Basic Program, Advanced Program, and Ultimate Program. What you see in the photo above is the Ultimate Program. Obviously, it's Herbalife Skin's best all in a row, all present too! Now, after using the entire range properly and religiously for almost 2 months... I get it. I get it now Herbalife. I now understand what you mean by "ultimate".
In the almost 2-months that I've been using Herbalife Skin for my day and night skincare regimen, I've seen super obvious results. My skin's texture improved
greatly
, and dullness was completely resolved. In fact, I even get to step out without makeup (more often than my already often makeup-free ways) because my skin glows with radiance and health sans cosmetics! My skin also felt really supple--and it didn't even took me a while to see results. My skin definitely looked and felt repaired, nourished, and improved within the first whole week of usage!
Minimal foundation required! Since I used Herbalife Skin, I can wear my makeup lighter, and even let my skin peek through my makeup--it's pretty radiant and made smoother anyway!
Which is my favorite Herbalife Skin product?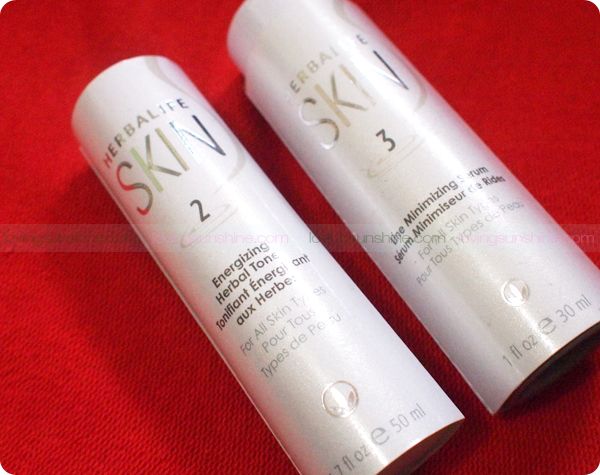 LEFT: Herbalife Skin Toner*; RIGHT: Herbalife Skin Line Minimizing Serum*
Now here's a question I expect to hear. If I were someone else, and I only have the energy to try one product from the Herbalife Skin range, I would try the
Line Minimizing Serum
. It has a very light cream texture that melts into the skin upon application. Unlike other serums, Herbalife Skin's Line Minimizing Serum isn't liquid; which frankly I'm fine with because its cream format truly melts into the skin upon massaging. It is super lightweight, like it's not even there, and is even good enough to stand as your eye cream and your general moisturizer--if you really can't help but just choose one! However, I urge you to try more. Try at least the Basic Program to understand what I mean. Herbalife Skin is a life changer. It really is.
I can cry now tears of joy
.
Which is my least favorite Herbalife Skin product?
My least favorite is the
Energizing Herbal Toner
, mostly because it's in a spray bottle and I'm not a huge fan of spray-on toners. Granted I can still use it with a cotton ball, I still would say the toner's my least favorite because it's a toner. It's my love-hate part of my skincare routine. I don't always completely understand what it's for, but when I stop using it, my skincare just doesn't feel right.
You know what I mean?
Which are the top 3 most interesting Herbalife Skin products for you?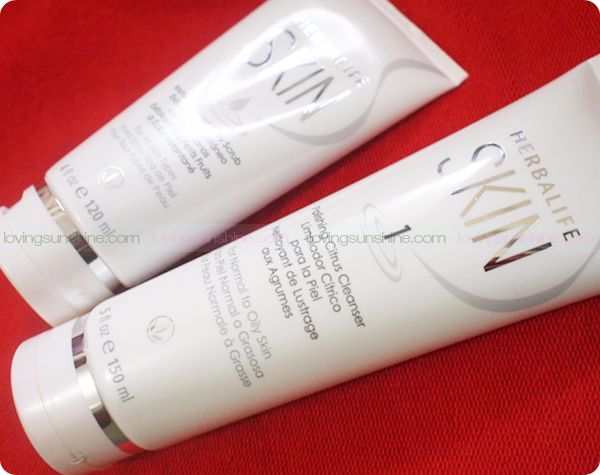 LEFT: Instant Reveal Berry Scrub*; RIGHT: Polishing Citrus Cleanser*
Purifying Mint Clay Mask*
Hands down, the
Herbalife Skin cleansers
are an entire realm on their own. The
Polishing Citrus Cleanser
is a seemingly simple cleanse with gentle beads but upon continued use (even with just one use) my usual oiliness around the T-zone diminished! Consequently, the Instant Reveal Berry Scrub is the Polishing Citrus' opposite! It has a pretty abrasive formula made of microbeads and real berry seeds! Oh the scent of those two... the former gives a true-to-citrus kick; while a field of berries opens up when you use the Instant Reveal Berry Scrub!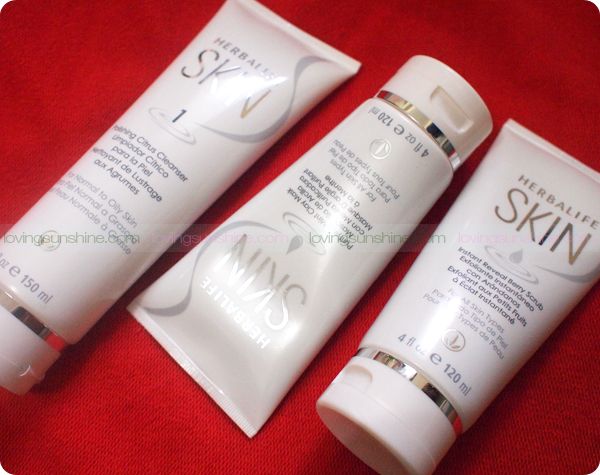 From left to right: Polishing Citrus Cleanser, Purifying Mint Clay Mask, Instant Reveal Berry Scrub
Then the magic happens when you use the
Instant Reveal Berry Scrub
with the
Purifying Clay Mask
. To be honest, whenever I use the Purifying Clay Mask, I experience intense stinging around the nose, cheeks, and forehead. Like, intense! The first time I used it, I got scared. I almost washed it off immediately. But after a while, it subsided and turned into a more enjoyable cool. Still, at that time, I'm not sure if it's safe to ignore the stinging for the sake of beauty! Oh my, if there are any of you with sensitive skin here, please use the mask at your own risk. I frankly don't know if the stinging I felt was normal (part of the experience) or a red flag.
BUT, I've used the mask over 5 times now and so far so good--actually, so far so great! The stinging was definitely less the second time I used it, thus I got into enjoying its cooling sensation more than trying to go through discomfort. And okay, remember the magic I mentioned? Unknowingly, the second time I used the Instant Reveal Berry Scrub back-to-back with the Purifying Mint Clay Mask, my super-duper stubborn and pretty-old-been-there-doesn't-want-to-leave-my-face inverted (yes inverted) pimple just popped! When I washed off the hardened clay mask off my face, it just wasn't there anymore! the pimple within (that's how I prefer referring to my inverted pimples) just decided to leave me in peace! And I tell you, I've tried pricking my inverted pimples pointlessly, and to just have it be dried up and removed off my face in an instant--that's magic!
Funny though, because I was left with a gaping hole from where my stubborn inverted pimple used to lie, good riddance though!
Oh don't worry! With continued usage of Herbalife Skin products, that gaping hole closed and is now a regular pore--but better because it's pimple free!
What about the rest?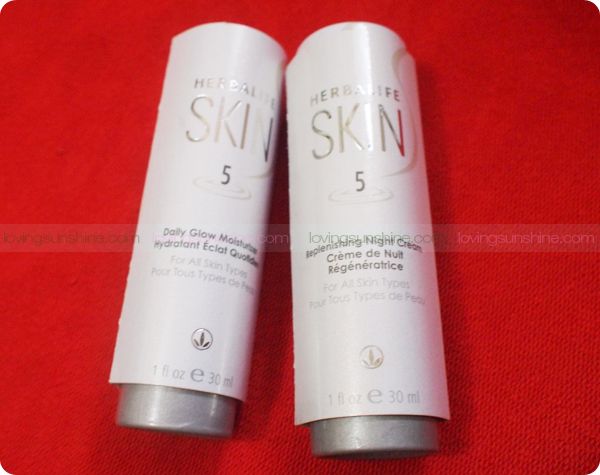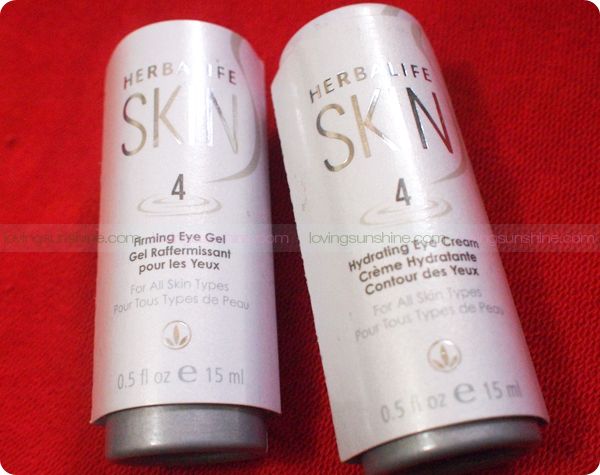 The
Daily Glow Moisturizer
* and
Replenishing Night Cream
* are nice to layer over the line minimizing serum because their formulation and texture complements the smoothened texture that the serum leaves. Likewise, it's also very interesting for the Herbalife Skin range to dedicate an eye treatment for day and night. It's my first time to actually encounter a "day and night" eye treatment,
Firming Eye Gel
* and
Hydrating Eye Cream
* respectively. It totally makes sense though, as our eye area needs different TLC during the day, when we normally expose ourselves to the harsh outdoors, or even just wear makeup stuff; than in the evening, when we normally just go to sleep after our beauty regimen.
Obviously, I love Herbalife Skin products. I'm actually
very sad
to realize that I'm almost done with my range... :( I can't imagine life without Herbalife Skin.
Actually, thinking about how you probably haven't experienced Herbalife Skin makes me sadder. I can't imagine YOU living a life without Herbalife Skin.
Leave me a comment about your best (or worst) skincare story. Want to hear about your experience!
Learn more about Herbalife products
online
. Aside from skincare, Herbalife also has haircare products! I
reviewed Herbalife Aqua here
.