August 2014 Empties
Hello Sunshine! August was a heatwave (figuratively)! I went through twice as much products than the photo below. Unfortunately, I lost my empties halfway through the month
due to carelessness
, so I only have below eight items to share for this month's
empties post
. Even so, I still feel proud over this achievement.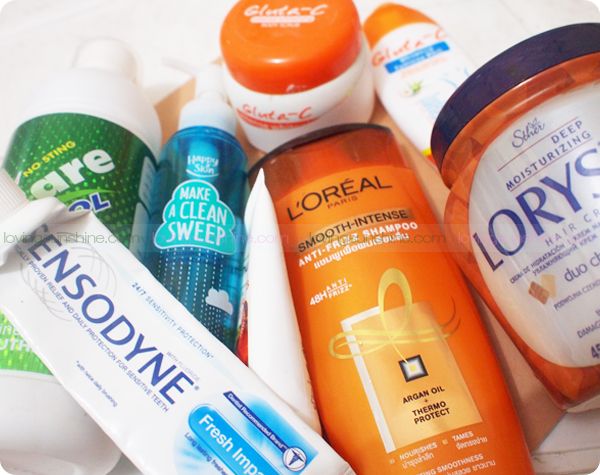 Does anyone else here feel oddly proud when they finish a beauty product: skincare, makeup, haircare alike? Tell me about it through the comments.
Starting this month, I'm keeping my empties posts brief. I'll only disclose my top hit and major miss of the month, if any or both applies. No need holding on to the past, right? Sound good? Here we go!
Sensodyne toothpastes are the best. THE.BEST. I know they're a bit pricier than most toothpastes for sensitive teeth, but as a frozen yogurt and coffee lover, it is essential to get my sensitive oral care needs in check! And no other brand has ever granted me my needed relief and care than Sensodyne.
Major Miss: Gluta-C Whitening Feminine Wash
Upfront, I don't get the concept. I read that when you get pregnant your intimate area darkens
eep
! But personally, I don't have a problem with my hoo-ha! She can be a beauty-blogger if a booty-blogger is ever needed!
haha
Tried any of my empties?