ZA Cosmetics Total Hydration UV White BB Cream Review
Hello Sunshine! Are you looking for a
BB cream
product that will not break the budget and your skin (
important!
)? Well, here's my recommendation, the
ZA Cosmetics Total Hydration UV White BB Cream*
(Php 450)! It may seem like a tiny tube of product, but it is packed with everything you can ask of a BB cream. And quite frankly, I like that it's in a tiny squeeze tube because it makes it easier for me to carry it around in my kikay kit or travels.
The best part? If you're new to the whole BB cream idea, then you won't fear investing in this baby because it's reasonable served in a just right package, unlike other BB creams which stand tall in bottles and may be an unworthy investment especially if your skin has a tendency to be choosy with makeup.
Not because it's the rainy season, you'd skimp on the sunblock. As long as you're exposed to UV rays (outdoors or indoors), you have to protect your skin with the right coverage.
While BB creams boomed as a makeup trend few years back, for me, it still soars high because it offers everything I ask for of a makeup product when I'm feeling lazy to be dolled up, or am in a hurry. It has just the right coverage to cover last night's heavy partying or workload, but still feels light enough to give me a no makeup makeup impression.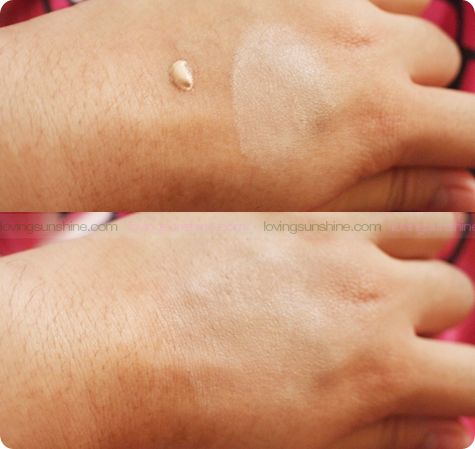 As you can see, the finish is quite dewy. This makes for a perfect fresh-faced look that matches this cool rainy season. On top of leaving a light to medium coverage, this
ZA UV White BB Cream
also promised skin brightening benefits in just 10 days--so you end up with benefits as you go!
It only comes in one shade, but seasons aside, despite my skin getting a bit of a tan last summer, because of its color-correcting properties, I still manage. This works great as a makeup primer, but can also stand on its own. Now, if it comes a bit too light for your skin tone, just set it with a tinted powder that is closest to your neck color.
Oh, and don't let me forget mentioning that this BB cream has SPF 50! Like, seriously. That's almost 3x more than the suggested SPF 15 for the face! So the more UV protection, the more you face stays covered properly against damage; while keeping that whitened glow too.
To stay updated with ZA Cosmetics, like them on
Facebook
!