The Adventures of Tintin Live On at Fully Booked
Hello Sunshine! I guess by now you know that among my top favorite places in the Philippines would be Fully Booked--yes, that iconic book store that has all your bookish dreams. Yes. That very place.
I don't even find it weird that I would single out the place as an actual destination, a tourist spot even, where I'd be more than proud to take anyone, a visitor, a foreign guest, a bookish noob, to. Fully Booked is pretty much book heaven on earth, and in the Philippines, where it can get close to impossible to find some great reads, Fully Booked always comes to the rescue. It always brings to life any book lovers dreams. That is why it is to no surprise that it opened the
Tintin shop
at its Fort branch!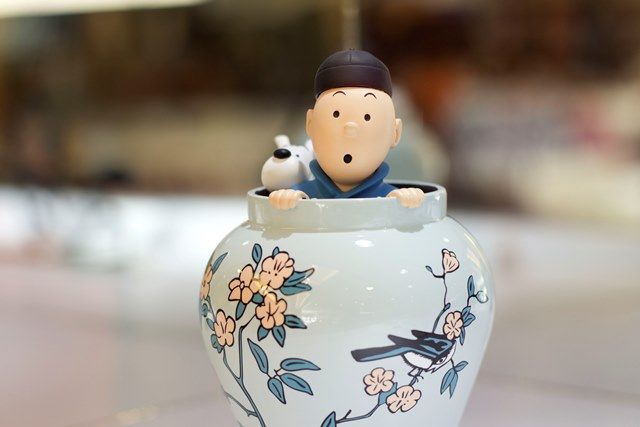 "I'm a huge comic book fan and I believe 'Adventures of Tintin' is the biggest, if not, the most important comic book out there..." Jaime Daez, Managing Director of Fully Booked, explains. "Hergé really paved the way...if not for Tintin, we might not have all these new, popular comic books we have now."
Georges "Hergé" Remi was the creator and inventor of Tintin. Known for his remarkable "clean-line" style of drawing, his aesthetic did not only influence a new generation of artists, cartoonists, and designers but his aesthetic is also clearly reflected in the story's straightforward plot, never once losing that genuine spirit of adventure.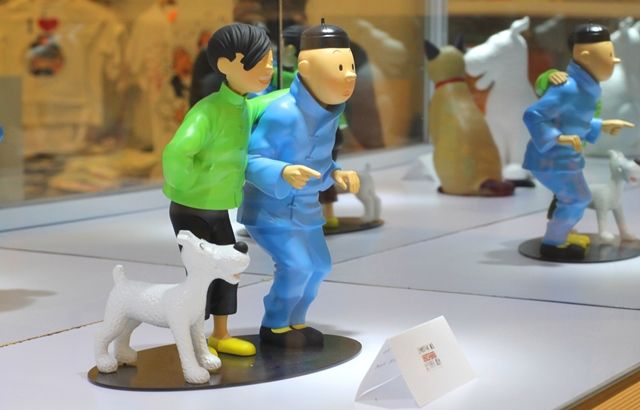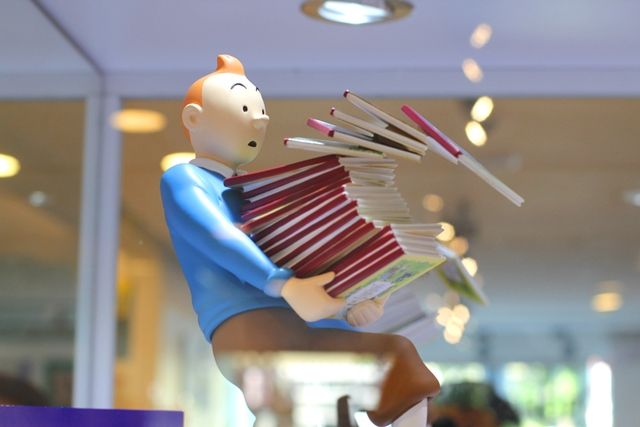 It was in Nuremberg, Germany, in one of the biggest toy fairs in the world, where Jaime found himself inside a Tintin booth, shaking hands with Frédéric Dekeuwer, the International Sales Manager of Moulinsart – gatekeepers and protectors of Hergé's archives and works. After expressing his interest to bring the iconic character back home, Frédéric invited Jaime to visit Moulinsart in Brussels to meet with everyone, including its General Manager, Tchang Yifei, who as it turned out, was the daughter of Zhang Chongren, the inspiration for the "Chang Chong Chen" character in The Blue Lotus. The meeting had gone so well that Jaime flew out of Brussels in high hopes that his first order arrive just in time for Free Comic Book Day.
And to the delight of his fans, it did.
Now, Filipino fans of all ages can relive the swashbuckling, whirlwind adventures of the young Belgian reporter and his loyal, quirky gang as they travel the world solving baffling mysteries, colored by real-world events, and of course, saving the day.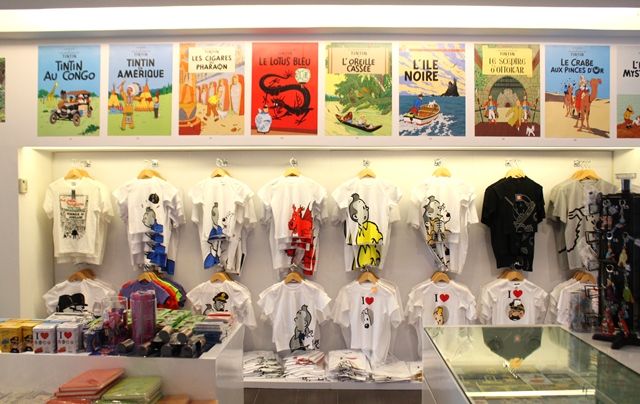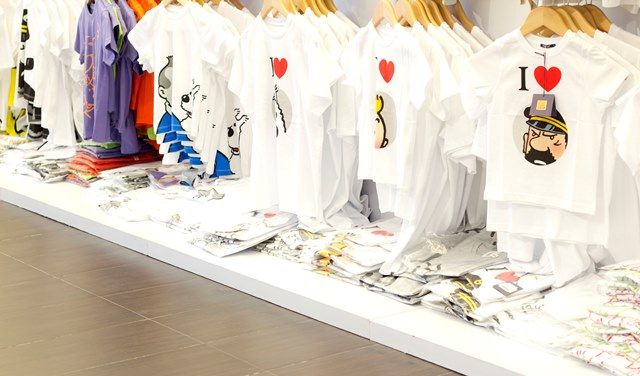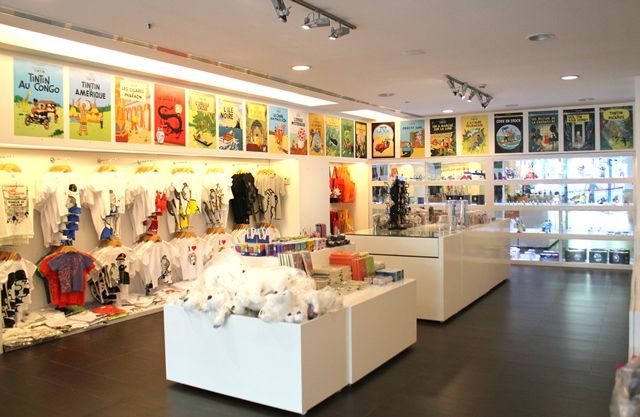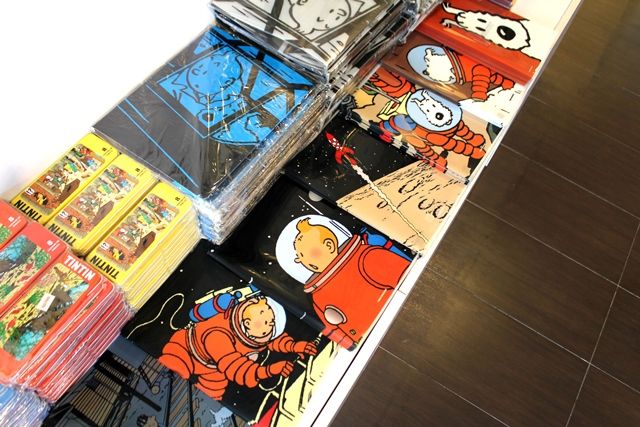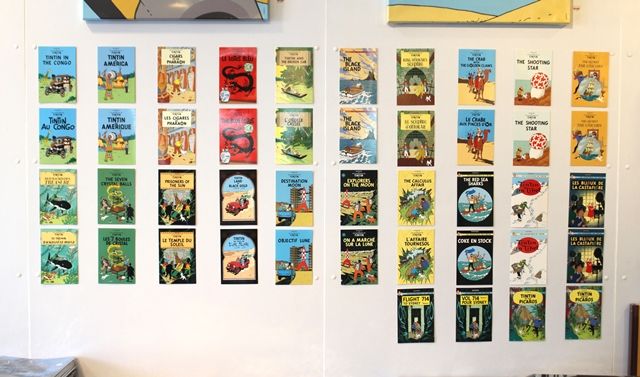 Believe you me, visiting the Tintin Shop at Fully Booked was more than a shopping experience. It was like being in a museum. Everything felt like works of art, and everything felt like important pieces of the puzzle (of humanity, of world history!)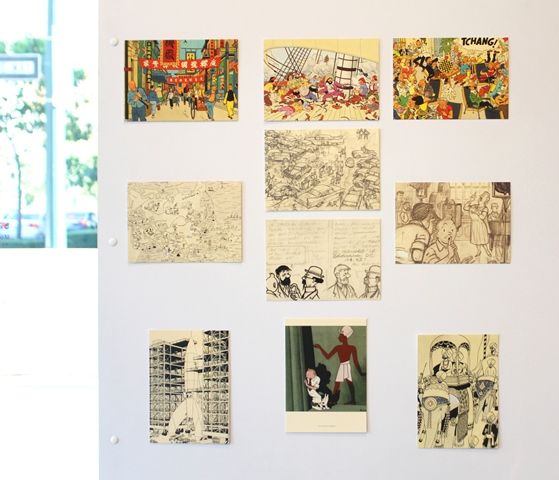 Among the official Tintin memorabilia are: all 24 Tintin adventure books, special designed t-shirts, toy and figurine collectibles, book posters, bags, stuffed toys, and other special memorabilia. Hardcore fans may be delighted to know that other special items include the iconic Tintin rocket, the Blue Lotus vase, and a special Tintin watch, among other things.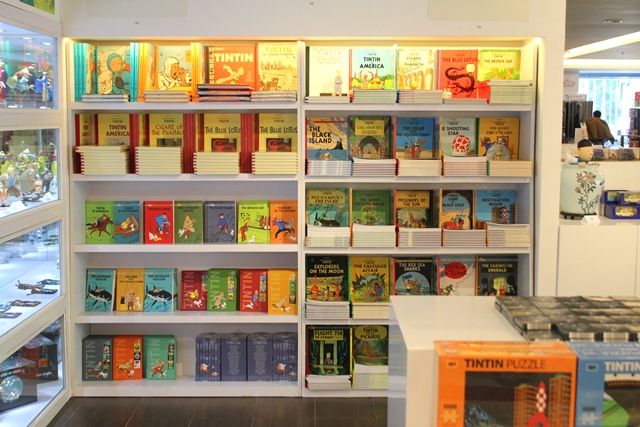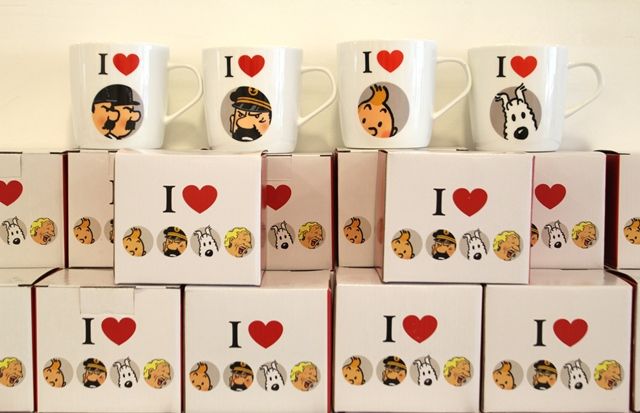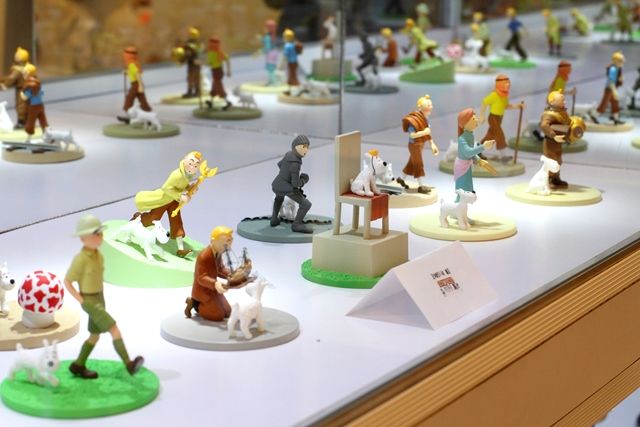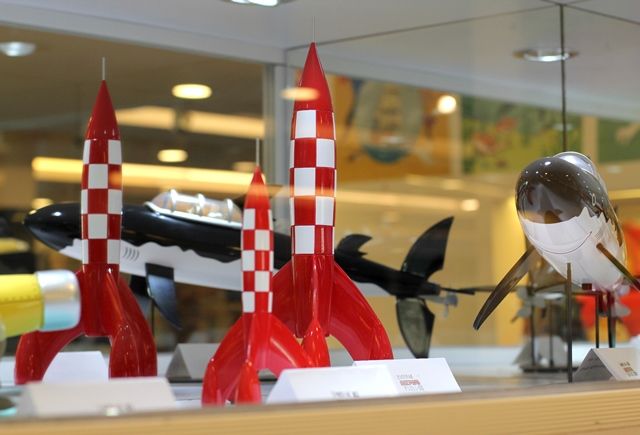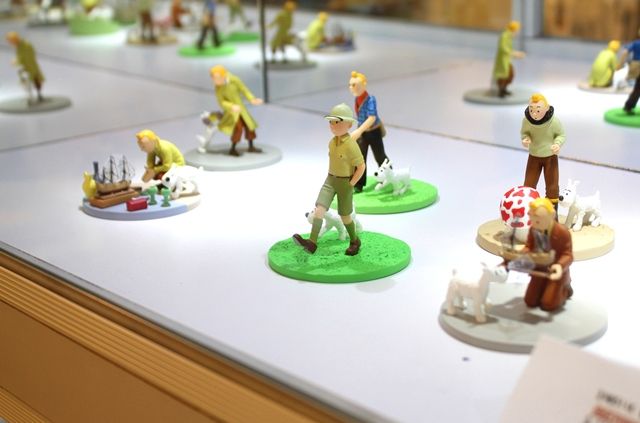 To catch more news about the Tintin Shop in Manila, check out www.fullybookedonline.com.