This Shade of Grey
Hello Sunshine! It's February 14, and I can hear the pyro-music festival here in our veranda. I thought there was thunder, turned out it was just the pyrotechniques making a havoc in the atmosphere! I'm listening to a lot of Katy Perry songs on Spotify--which I surrendered to and downloaded on my laptop--and best of all, I'm enjoying the cool breeze touching my skin. It's a pretty cool evening. I'm looking forward to seeing my sister so I can call it a night. We haven't seen each other for a week. My sister, who re-ignited my love for nail polish well-deserves a dedication in today's post. This nail polish combo is for her, a quiet soul with a secret sparkle! Today, I partnered a light asphalt gray polish with possibly my favorite glitter polish as of the moment, Girl Stuff's
Oopsie Daisies
.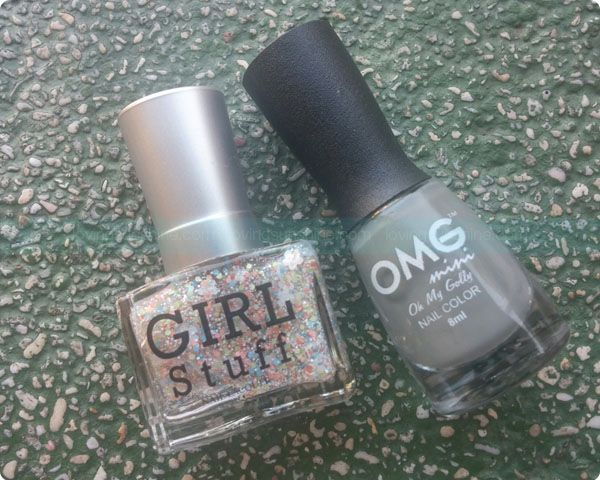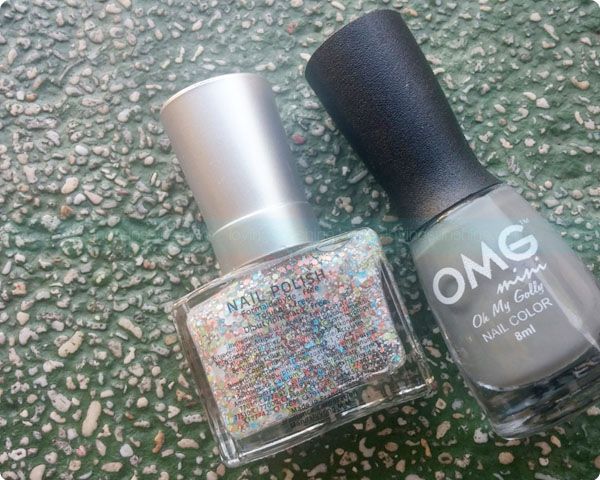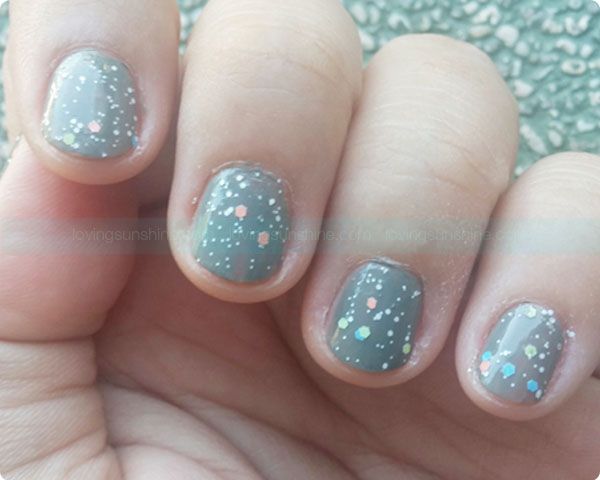 My application (of the base polish) is hardly even, and my cuticles are quite dry, aren't they? But I love the combo still. I love how subdued the glitter is because of the earthiness of the gray. Which reminds me, I should avoid wearing this particular gray polish until the
50 Shades of Grey movie
mania settles. I wouldn't want to be thought of as a fan!
I really love Girl Stuff glitter polishes! I featured a green-gold number here.
What do you think?