A hint of Hope and a dash of Gold
Hello Sunshine! So... Valentine's day is just around the corner. How do you feel about that? Because I dread Valentine's day. I feel like there's so much pressure placed on this one day of "love". The idealistic side of me would argue--love should be an every day thing; but you know, I've had my share of movies and on this day, a recognizable percent of me is hoping for something magical too.
So this Valentine's 2015, I'd like to declare that I am... hopeful! Hope is such a beautiful thing. Hope keeps you positive. Hope keeps you moving towards a dream. Hope, if it were a nail polish, would truly look like this Girl Stuff number.
Girl Stuff Hope* is a glittery green that has a generous sprinkle of golden sunshine.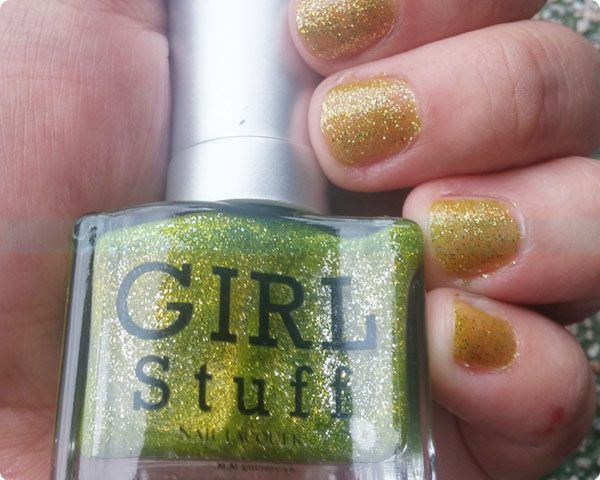 I love how when layered thinly, it looks very subtle and wearable for any occasion. My initial impression of this shade is--it isn't green enough. I was also slightly disappointed that it didn't entirely matched the green glitter madness that I saw from the bottle. But after I dried my nails--which was a quick process thanks to the quick drying formula this nail polish brand has--I realized how I actually fancy the light yellow green finish it left behind,
Girl Stuff Hope has a very sparkly side, which I failed to capture on camera. Sorry about that. I only noticed how beautifully it can sparkle when I saw my nails under the sun! It was just golden. Although if you would look at it, you'd see a bunch of tiny gold glitter to the polish. But trust me, when it shines under the sun, it's a golden beauty. It's like it's the mythical brightness flashing from the tip of the Golden Pyramids!
What do you think?