Maybelline Baby Lips in Pink Shock
Hello Sunshine! Growing tired of seeing red this love month? Then go for an electric pink. You don't have to worry about looking to
out there
. Maybelline tinted baby lips lip balm in pink shock delivers just the right amount of color to help you take this electric neon shade more wearable.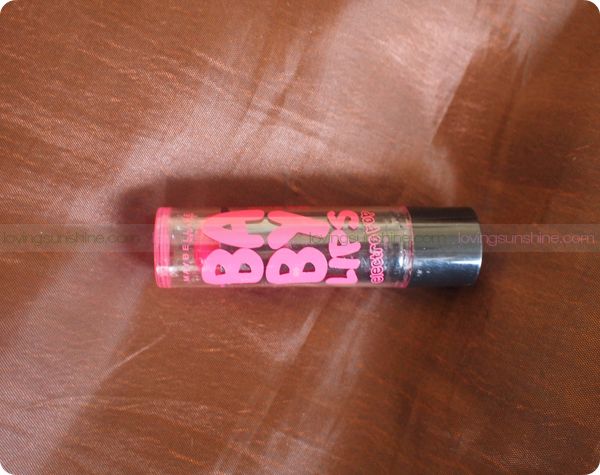 Maybelline Baby Lips in Pink Shock swatch
With this lip balm, I enjoy a hint of color that's obvious enough to be arresting (or at least make my smile more photo-ready), but not too out there to make me look half-baked.
The shade is visible enough to wear on its own. It's not buildable, but that's okay, it's just a tinted lip balm anyway. While in terms of moisturization, it does the job. It's not awesome, and doesn't stand way ahead of a chapstick; but it does the job. If you're always in a cold room, or you find yourself with chapped lips, I would recommend to reach out for the baby lips with no color. This way, you can apply lip balm generously without worrying about coloring outside the lines.
This tinted lip balm is more a lipstick alternative for me. I don't use my Maybelline Baby Lips as often anymore since I am currently using a lip balm that's all about hydrating the lips. But for days when I don't want to apply lipstick, and I actually decide to satisfy my tinted lip balm cravings; the Maybelline Baby Lips in Pink Shock* is my first line of defense.