Pore Minimizing + Fractional Laser Treatments for Scars at Skin Philosophie
Hello Sunshine! What is your skin philosophy? Mine leans closer towards being responsible--because I love myself my selection of makeup, and I admittedly experiment with a lot of products (an occupational hazard for beauty bloggers), I always practice proper skincare: cleanse, tone, moisturize, SPF. For years now, I've been strict with my regimen (despite the rotation of brands and products used); but earlier this week I learned better. Check it out after the jump!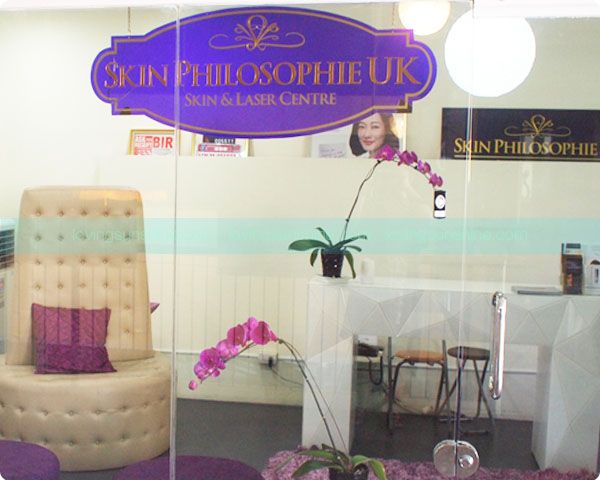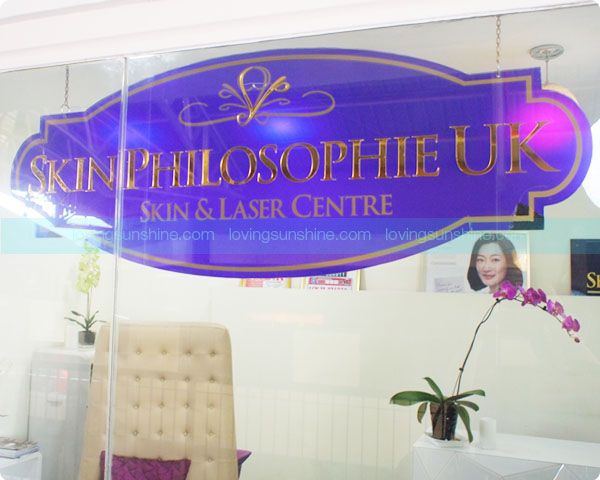 Last Sunday I visited
Dr. Kyla Talens
, MD, DCD, MSC at her
Skin Philosophie UK Skin and Laser Clinic
in BGC. I came to her to look for a solution to my long-term skin problem: large pores. Alongside having large pores, I always
always
have whiteheads and blackheads. It even came to a point that my whiteheads and blackheads are taken as a norm already--like my reality--but good thing I gave myself a good waking up to take charge of my skin's health. If like me, you're also suffering from large pores and rough skin due to such blemishes, you'd love Dr. Kyla.
She's so pretty! Now that face I can trust with my face!
My visit at Skin Philosophie started with a heart-to-heart with Dr. Kyla. She thoroughly got to know me and my beauty routine, including my concerns, to perfectly tailor-fit her recommendations. I took her expert advise to heart, because I really wanted to empower myself with better knowledge on how to care for my skin. I shared with her how I'm normally a good girl when it comes to the usual, again, I keep up with my cleanse, tone, moisturize routine. However, despite my discipline, I still can't fix my large pores and whiteheads and blackheads problem. To this she noted how I need to add an extra oomph in my regimen: enter exfoliation.
Did you know that as you age, the natural skin erosion slows down and be uneven thus an effect of uneven skin tone?
Moreso, when dead skin cells accumulate, they can clog pores which results to whiteheads or blackheads And it doesn't stop there... if left untreated, whiteheads or blackheads can turn to your commonly dreaded acne? Apparently, when your body reacts to these clogged pores as like an infection, your white blood cells will attack it until it's released from the system (hello pimples, that's how you're born pala!) I was joking with Dr. Kyla, buti na lang my white blood cells are chill. They don't turn my many many many whiteheads and blackheads to pimples. I feel so blessed! Even in puberty, I didn't suffer through an acne phase.
But as she said, that's no excuse to not be responsible of your skin. I agree. That's why I'm on her side in terms of preventive care! To help me, she recommended including proper exfoliation in my regimen. Although I do scrub every week (at least twice), I should consider a more serious exfoliation along the way. I shared with her that I love salicylic acid for preventing or healing any pimple onset. I got me a thumbs up! YEY
After the personal consultation, this comfy bed became my home! :)
So here are the procedures I tried at Skin Philosophie, tailor-fit to address my skin concerns: large pores, acne, scars. I had them after my personal consultation, and a relaxing galvanic facial!
Skin Philosophie Basic Facial
Fully made up before a facial? Yup, that's how I roll! haha Anyway, I guess if you could skip the makeup pre-facial, you should. I only came for my facial fully made up because I always have products I need to test-run!
Before the facial, the therapist cleansed my face with a mild cleanser. In this photo you can see that my face is no longer as smooth! But she kept my eyes and lips untouched so I'm still kinda selfie-ready!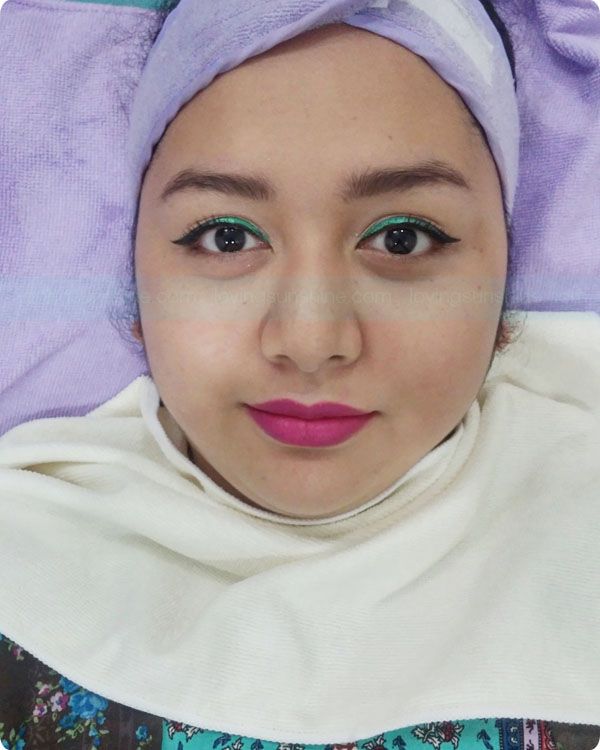 After "scrubbing"... at Skin Philosophie, they use a scrubber which is like a metal apparatus that helps clear obvious blemishes. Whiteheads or blackheads that aren't so deep are removed painlessly--perfect before an acne surgery so you don't have to go through so much extraction. I really love it, I wish I have one at home! As you can see, my face cleared out in an instant. Dead skin cells are exfoliated in a jiffy! Don't believe me? Scroll up and check the photo before this one, and compare my skin in the photos. My post-scrubbing selfie is definitely smoother.


Primrose Renewal Peel for Women
After scrubbing, I was treated to a renewal peel. This type of chemical peel helps dissolve pimples, whiteheads, and blackheads. It's a good 3-5 minute peel that was slightly itchy, but compared to my experience of a spanish peel, isn't painful. Of course it will depend on your pain tolerance, but for me it wasn't a bad peel. It was itchy and there was slight stinging, but totally tolerable. Instant glow was achieved after the peel! My friends who came with me to the clinic even noted how smooth my skin was. They were like,
wow ikaw na ang nagpa-facial tapos nag-makeup agad.
They thought I had makeup on because my skin was so smooth and rosy after my peel!
My post-Primrose Renewal Peel face. Nothing, not even the magnifying mirror and light can stop me from taking a selfie of my renewed and soft-as-a-baby's-bum face!

OK, as much as I would like to just stay in that glorious feeling of having renewed skin, the important part of my "pore-minimizing" project is next...


Acne Surgery
Big words! But don't run off just yet. Acne Surgery is what you might be more familiar to as "pricking" if you're no stranger to getting a facial in facial salons. Acne surgery is a very minimally invasive procedure that involves the mechanical removal of comedones, such as whiteheads and blackheads, using a blunt extractor. This is recommended as a monthly procedure to prevent pores from getting enlarged due to (prolonged) trapped comedones.
Admittedly, I was intimidated by the procedure's name! I just had a major surgery last year (a first!) so every time I'd hear "surgery" I'd think of general anesthesia hahaha But Acne surgery or extraction by Dr. Kyla is a breeze. I didn't even cry during my procedure. No tears even on that painful part along the nose tip and ridges, thanks to Dr. Kyla's expert equipment. The tools she's using aren't just super OC-hygienic, they're even professional grade medical tools so you know that your skin won't experience micro-wounds!

Grabe, kaya pala masakit magpa-facial sa ibang therapists. With the wrong angle, pressure, and equipment, nasusugatan pala ang skin--di

nga lang

visible to the naked eye.
My face was a bit sore after the acne surgery, especially I had a pimple on the side of my nose that needed to be injected with medicine to dry it up fast. But Dr. Kyla was so thorough that my nose (usually loaded with acne haha) felt super lighter and smoother after my acne surgery.
The new background is due to me transferring to a different room. I had to move to a different room for my next and final treatment for the day...
Fractional Laser
Last but not the least, and to take my pretty face project to full throttle, I had fractional laser treatment. It's my first time to experience any laser treatment on my face. I've only tried IPL on my legs and bikini area, and it really hurts! So I was very adamant to try the laser procedure. But Dr. Kyla highly recommended it for the scar on my chin (a bit old, but she's hopeful it will still respond to treatment). If only I knew scars are better healed when relatively new, I wouldn't have waiting this long to get the scar on my chin treated!
Skin Philosophie UK utilises medical-grade Palomar fractional laser technology that's available only to a handful of experts in the country. The machine delivers an array of high-precision microbeams to repair damaged tissue by coagulating the deeper layers of the skin and stimulating natural collagen and elastin production to improve the skin's tone and texture. It's the cost-effective choice for skin resurfacing, depigmentation and tightening with faster healing and minimal side effects. (Source)
Dr. Kyla thoroughly explained the treatment to me, especially because I had questions about how much it would hurt and how it would feel. She was honest, it would be a bit painful, to which I requested for just the medium setting--a lesser aggressive shot, but within my comfort zone. She willed my request and during the procedure, I was like, ooh, so it's painful but it's not so bad! Sometimes extraction is more painful!
Finally, smoother face... and a hope for minimized pores and diminished scars! Thank you Skin Philosophie!
Anyway, I hope my detailed chronicle at Skin Philosophie inspired you to also take charge of your skin and your beauty! Don't ever settle, and reach out for the right solution to fit what you need to address.
With Skin Philosophie, and Dr. Kyla, you can you target your skin concerns with the right solutions.
Clinic Location : The Fort Strip, 3rd Level, 28th Street cor. 7th Avenue, Bonifacio Global City, Taguig. Telephone nos. 0917.8860646 / 02.2118762 / 0917.8906800 / 02.2158080.
Landmark: The same commercial facility where Fitness First at the Fort is located.
About Dr. Kyla Talens, MD, DCD, MSC
Dr. Kyla's main research interest is aesthetic dermatology and skin laser treatment. She graduated with a degree in Doctor of Medicine from the University of the Philippines – Philippine General Hospital in 2008. On the same year, she passed the Philippines' Physician Licensure Examination.
Right after passing the board, Dr. Kyla was accepted at the Cardiff University in the United Kingdom to pursue a postgraduate course in dermatology. She completed the Diploma in Clinical Dermatology in 2010 and eventually received a degree of Master of Science in Clinical Dermatology the following year. In Cardiff, she experienced training under a world-class medical program crafted by academic staff the likes of Dr. Andrew Finley. Cardiff University is the oldest medical school in Wales and one of Britain's leading teaching and research universities (ranked 15 in the UK and top 1.5% in the world).
"In Cardiff, the master's program I've attended thought us to focus on the quality of life of the patient. We consider the physical effects, psychological distress, and social problems associated with a patient's condition. That's why we value the safety of their treatments. Patients already experience a lot of different emotions such as worry, frustration, and stress. As a dermatologist, I put a prime on those factors to truly help my patients and improve the quality of their lives," Dr. Kyla explained.
As if having a Master's degree isn't enough for Dr. Kyla, she continued to pursue further studies at the Ramathibodi Hospital – Mahidol University, Thailand, where she trained and received a Fellowship in Dermatologic Laser Surgery. Aside from being ranked as one of the top two Thai universities in the world, Dr. Kyla chose to undergo her fellowship course at Mahidol University because of its focus on research and teaching that complements her postgraduate degree training in Cardiff.
Dr. Kyla returned recently to the country and established
Skin Philosophie
in 2014.