Maybelline Magnificent Mauve
Hello Sunshine! Recently I've been feeling like I'm in between things. Like, I'm at that point of my life where I'm neither this nor that. At first I thought,
oh no, this isn't good
; but later I realized that being in between can be a blessing of sort. When you're at the center (isn't that the more positive way of looking at not standing on either end?) you get to be whoever and whatever you want to be. That's a more uplifting thought, right?
Perhaps that's also why I found myself sporting a more "in between" shade. I'm referring to today's lipstick of choice, the
Maybelline Magnificent Mauve
*. Check it out!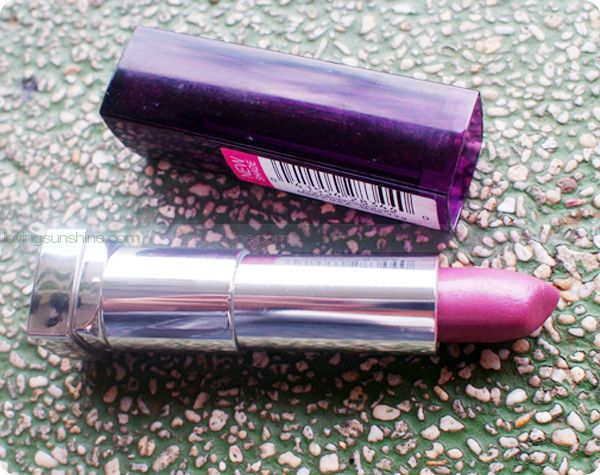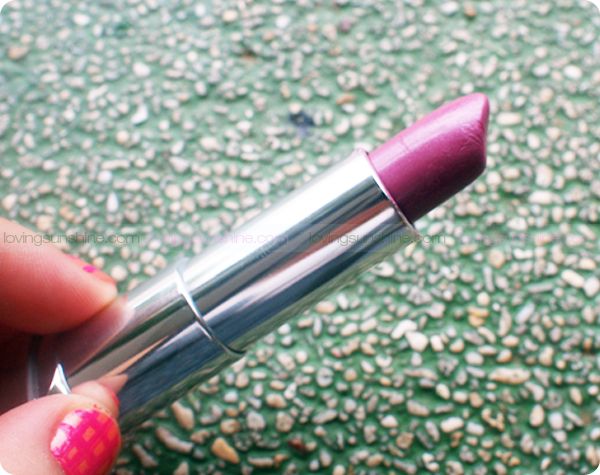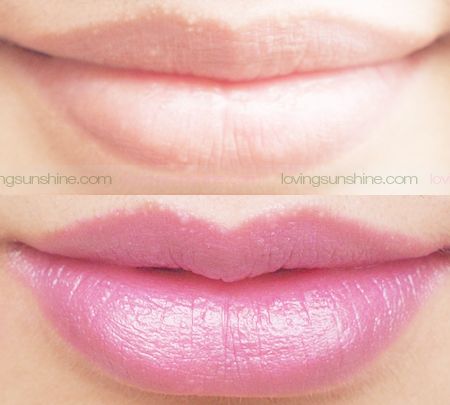 I was sent this lipstick last year and I immediately took it out for a spin because mauve shades have an effect on me. I think mauve colors are great for those days when I'm neither feeling fierce enough to wear a red, nor am I "young" enough to go for my pinks. I mean, oranges are out of the question, they never looked good on me; and nudes are usually reserved for days when my eyes are dramatic or when I want to feel "very womanly and sophisticated". So indeed, having a nice mauve around is handy-dandy.
Maybelline Magnificent Mauve is a tender mauve color that can instantly perk up your lips.
As for this number, like every Maybelline Color Sensational lipstick I've tried (and you probably have to), you can expect the lightness and fluid application all throughout. The staying power isn't
magnificent
but the shade is on point. I think mauve shades have a very wide range of
feelings
and this particular lipstick, the Magnificent Mauve feels brave to me. I think it's the type of lip color that you should wear when you're needing that extra boost of wow, while also wanting to keep things subtle.
What do you think?
FEBRUARY UPDATE!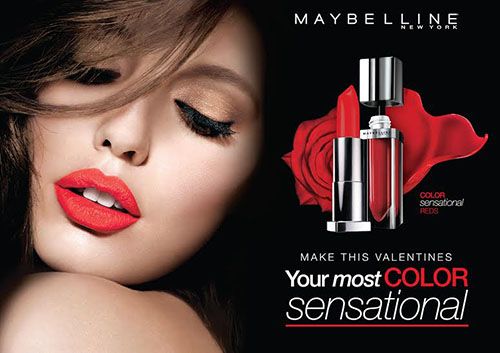 Whether you're in a serious relationship, in a complicated one, or simply just looking for a love interest, wearing the perfect pout this Valentine's Day is definitely a must. This is why this month, I'll be featuring a bunch of red lippies on the blog. It's a challenge I committed to without hesitation because the color red reminds us of love, passion, and desire. However, if you want to amp up your game this month, Maybelline New York is introducing the Color Sensational Lasting Lipstick and Lip Polish perfect for your February kisses--color plus a treat, this love month!
"Maybelline New York is known to be a confident, uncompromising, and a trendsetting brand and with this belief, we feel that the consumers we cater to – the Maybelline girls – deserve only the best celebration of being a woman by giving her the power to be beautiful on this special day," shared Sars Santos, Maybelline New York Brand Manager. During the season of love, if you purchase a Color Sensational Lasting Lipstick or Lip Polish in red, you can get a chance to speed date with three hunks for three minutes each. All you have to do is present your receipt to enter the "love game."
"It gets even more exciting as she'll get to choose her favorite hunk, receive a red rose from him, plus, a chance to have a romantic dinner date!" Sars added.
Being ready for love doesn't just stop there. Maybelline New York will also be sending kisses through adorable lip pouches to girls who purchase Php899 worth of Maybelline products from leading department stores or Php599 worth of products from drug stores, along with a single purchase of Color Sensational Lasting Lipstick in red from February 1 to March 15.
Now that's love!