Beauty from Within Glamourbox September 2014
Hello Sunshine! Last month, I got th pleasure to receive the
Glamourbox September 2014
Beauty from Within
Belo exclusive box
. It only had two items in it, but the products sampled were premium nutraceuticals. Come,
unbox September 2014 Glamourbox
with me!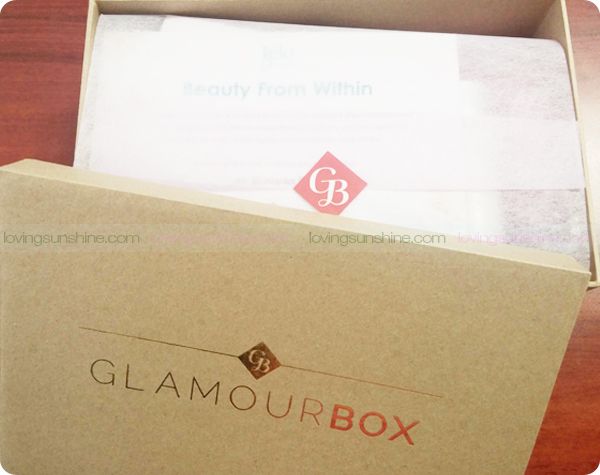 As with all Glamourboxes, it starts with a very well protected box!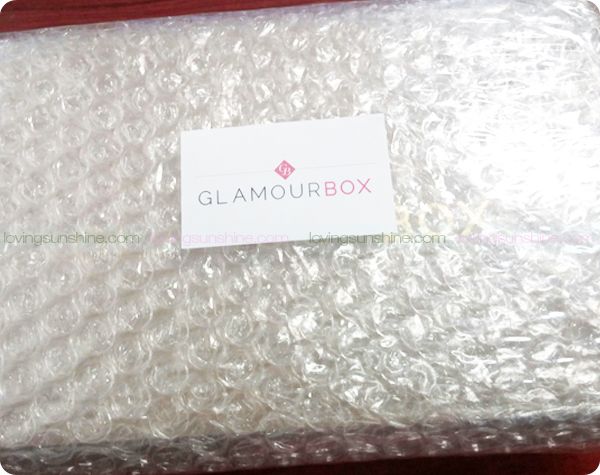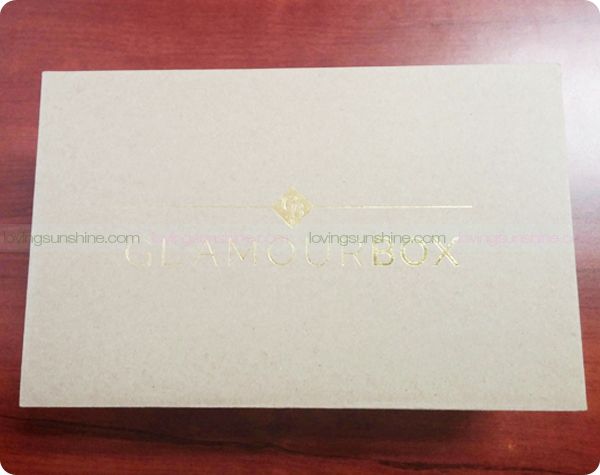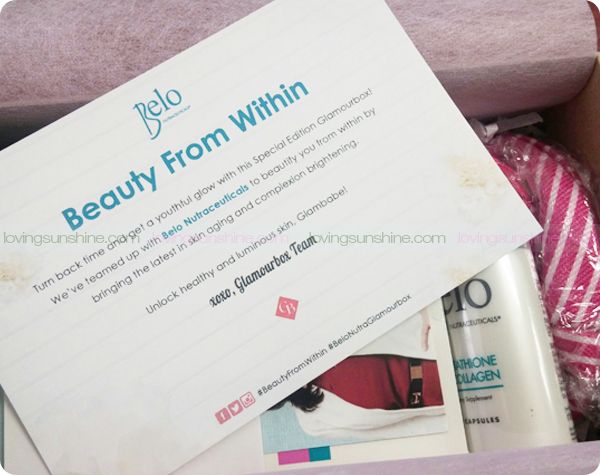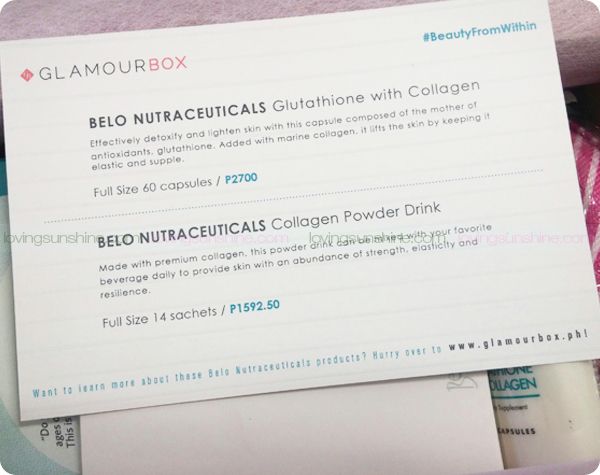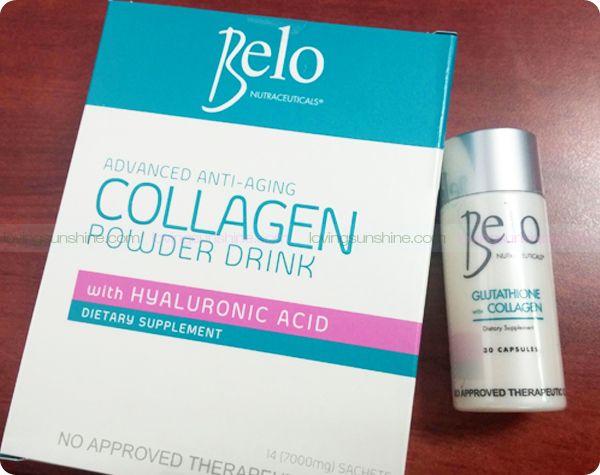 Collagen is the most dominant protein in our bodies. As a matter of fact, 30% of the protein found in our body is Collagen.
And more significantly, 70% of our skin is composed of Collagen.
It provides strength and structure to different parts of the body, holding cells and tissues together in bones, tendons and ligaments.
It's my first time to have my hands on a collagen drink, though I've heard of it beforehand. As I'm not trying to whiten, I'm giving my samples to my
Belo glutathione with collagen user
to my mom, since she's actually a user of this product already. On the other hand, I will try the Collagen Powder Drink because I read it's best to start with a collagen regimen at the age of 25 (I just turned 26!)
Click for more
Glamourbox unboxing
posts. Thank you so much Glamourbox for sharing me some inner love!