A Lovely Secret
Hello Sunshine! Hands down, my all time favorite nail polish shade is soft purple. I love how this pastel color matches my skintone and personality so much, it's only natural to see purple nails on my finger tips! This time around, I gave it a little hurrah by topping my purple polish with a multi-colored confetti glitter from Forever 21!
I also used a holo glitter on top of the confetti thingy. I used a clear holo from Tony Moly.
BTW, the purple polish I used here is a rediscovered number from my collection. This one's from Essence, it's in the shade
A Lovely Secret
.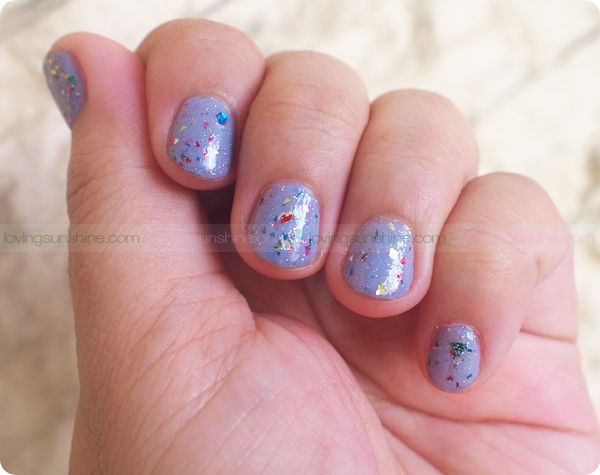 Sorry for the not-so-perfect shots. I kinda liked how blurry it registered on the camera, only to realize that it's too blurry on the computer... BUT you get the idea on it's purple prettiness right?
What'cha think?