Silkygirl Cosmetics Shimmer Duo Blusher in Rose Petal Review
Hello Sunshine! Today I had the pleasure of testing out the
Silkygirl Cosmetics
goodies I received before the holiday kicked in. I was pretty excited because the PR kit has a bunch of bases and blushes I could play with. I love blushes, and since most of the shades in their new range are pinks... I was actually even more excited!
Frankly, when I saw the blushes, I knew instantly that I wanted to do a monochromatic look for when I first try them on. I love pink blushes so much. I remember, I even has a
merthiolate
cheeks phase! I don't know why exactly, but I have a thing for super flushed cheeks.
So yes, I knew instantly that I needed to do a monochromatic look for the
Silkygirl Cosmeitcs Shimmer Duos
that were sent to me--
thanks Silkygirl
! The result: pure bliss!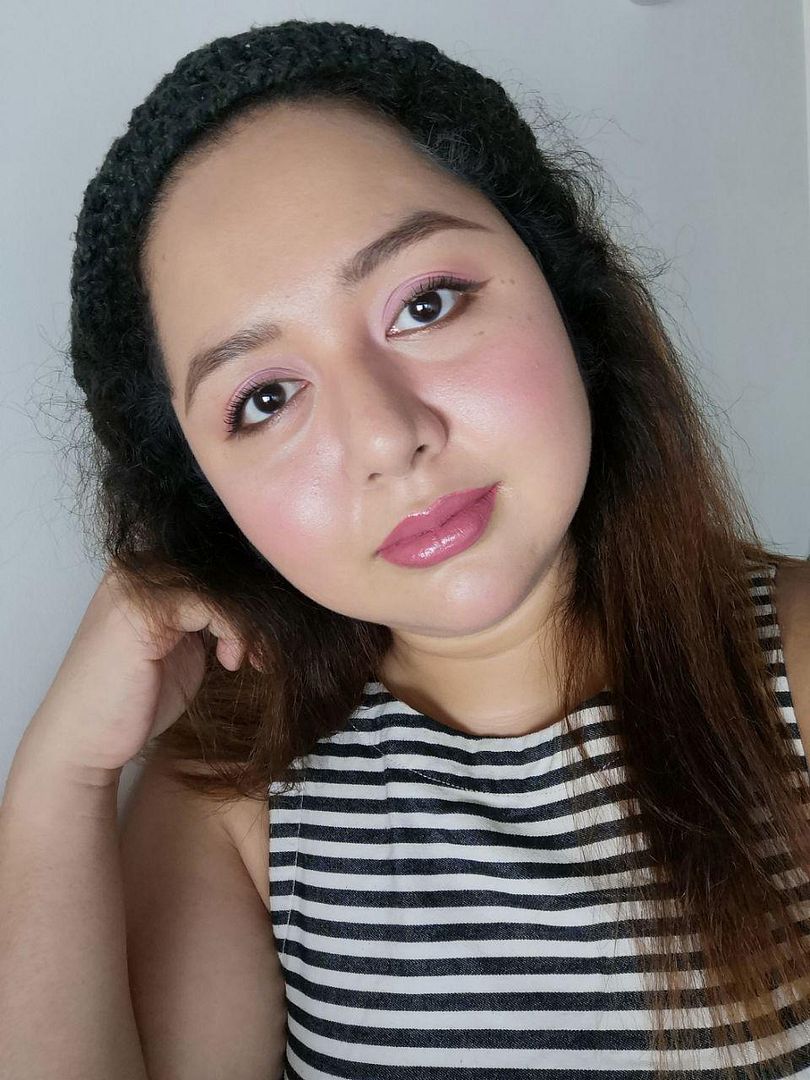 Monochromatic pink FOTD using Silkygirl Cosmetics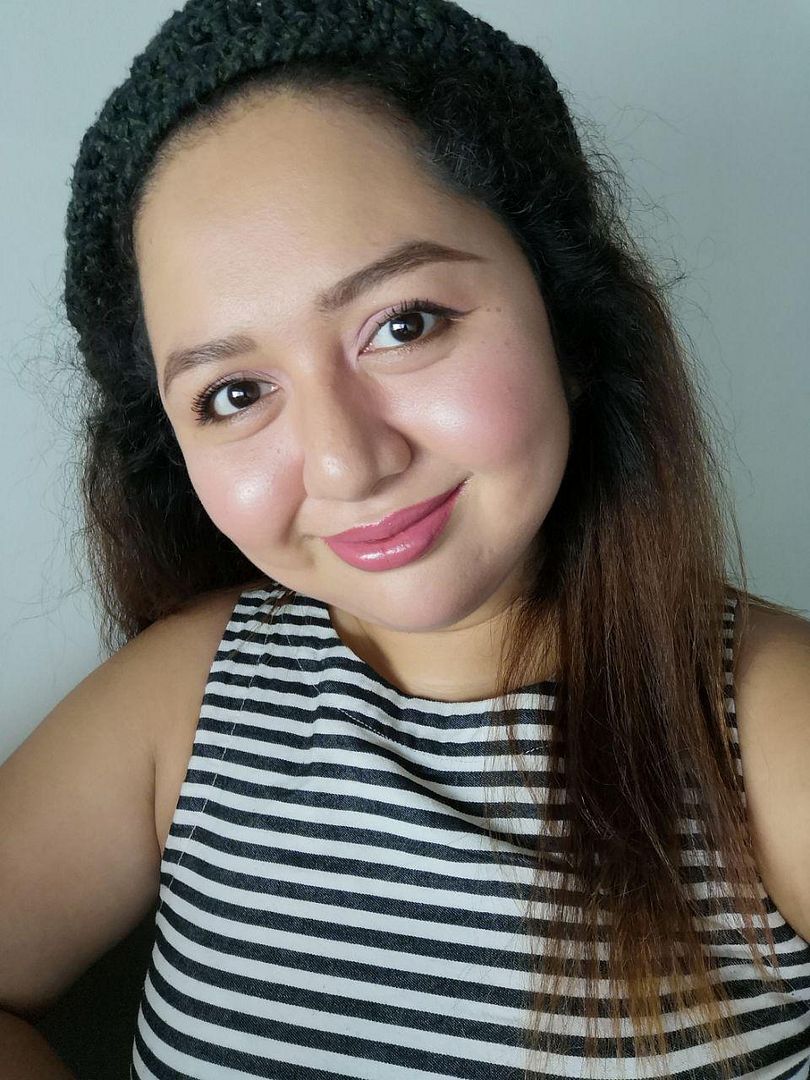 Basically, I used the
Silkygirl Shimmer Duo Blusher in Rose Petal
* Php 329 on my cheeks and eyes. I think the light pink highlighter for this product is a dream. It was sooo pretty. During application, I didn't even use a mirror to apply some pop of shine on my cheeks. It's such a workable color. Mind you, I went heavy on the pink on the apples of my cheeks, but I think it still looked like a really natural flush. The formula wasn't heavy and the color was definitely buildable. The powder sat well on my face, despite my extensive skincare too.
The Shimmer Duo Blusher pairs matte and shimmer shades to illuminate your features. The matte blush can be used shading and contouring, whilst the shimmer shades can be used for hightlighting. When used together, you can see an instant glow on your face at once.
Oil-free and fragrance-free
Instant Glow
Matte and Shimmer shades
Formulated for Asian skin
I also used the highlighter shade to sweep some sparkle on the inner corner of my eyes. It's super duper pretty. I feel like I had Barbie eyes. At the same time, I used the matte side of the Shimmer Duo Blusher to sweep color all over my lids. I then lined my eyes with some brown eyeshadow and then mascara--boom. Done! Today's monochromatic look, though seemingly put together, is such a throw-it-on FOTD. Perfect for when you're rushing to put on your makeup.
Here are the rest of the shades from their new blush collection. I'll try to do some swatches soon BUT I feel more inspired to do FOTDs eh. Stay tuned because I'm planning on exploring other ways to wear the rest of the
Silkygirl makeup
I received!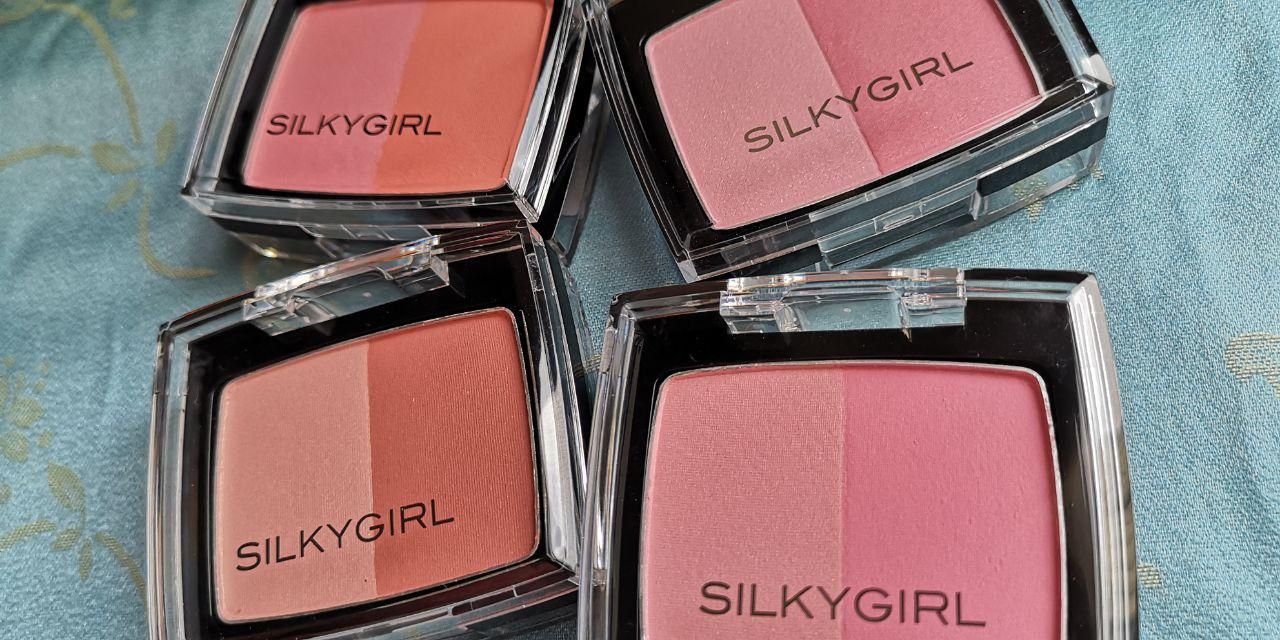 L-R (counter-clockwise): Cheeky Peach, Sunny Glow, Blushing Pink, Rose Petal
Me after a full day's worth of work... what is s h i n y?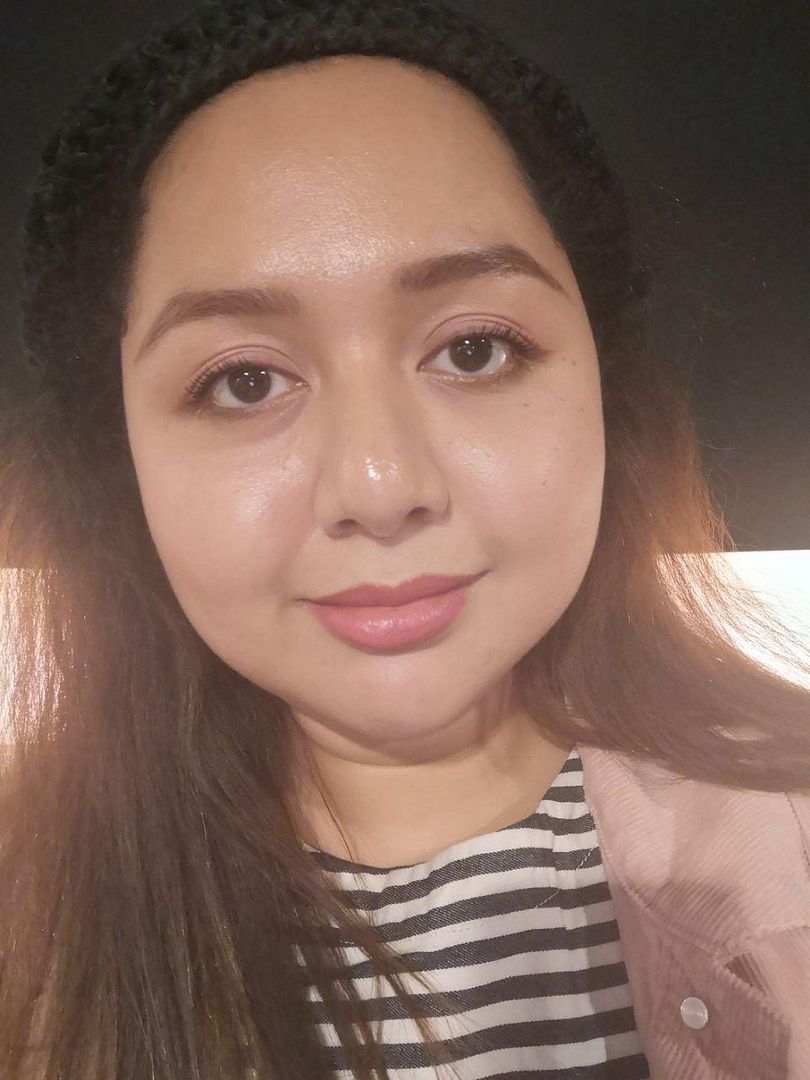 Would I recommend Silkygirl Cosmetics Blushes? Absolutely.
Learn more about
Silkygirl Cosmetics Philippines on Facebook
and on the
Silkygirl website
. Visit
this link
to see where I will share more of the
Silkygirl reviews
I'm planning to put up in the coming days.