Benefit Brow Waxing
Hello Sunshine! Today's post is an example of a better late than never update. So I have a
for the blog
folder in my old phone, which I replaced last March, and it's now August and it's only now that I'm actually sharing this experience. VG! Anyway, earlier this year the
Benefit boutique at Greenbelt
got bigger and better and yours truly got the chance to visit the boutique to try out one of their more popular waxing services* (starts at Php 700).
Pretty store
Here is the full setup. You have the hot wax, a brow brush, some tweezers, and the tissue, cotton, and dipper for the wax. You'd be pleased to know that of course, they don't double dip. Their hot wax is also high-quality cosmetic grade so you won't have any problem even if you have sensitive skin.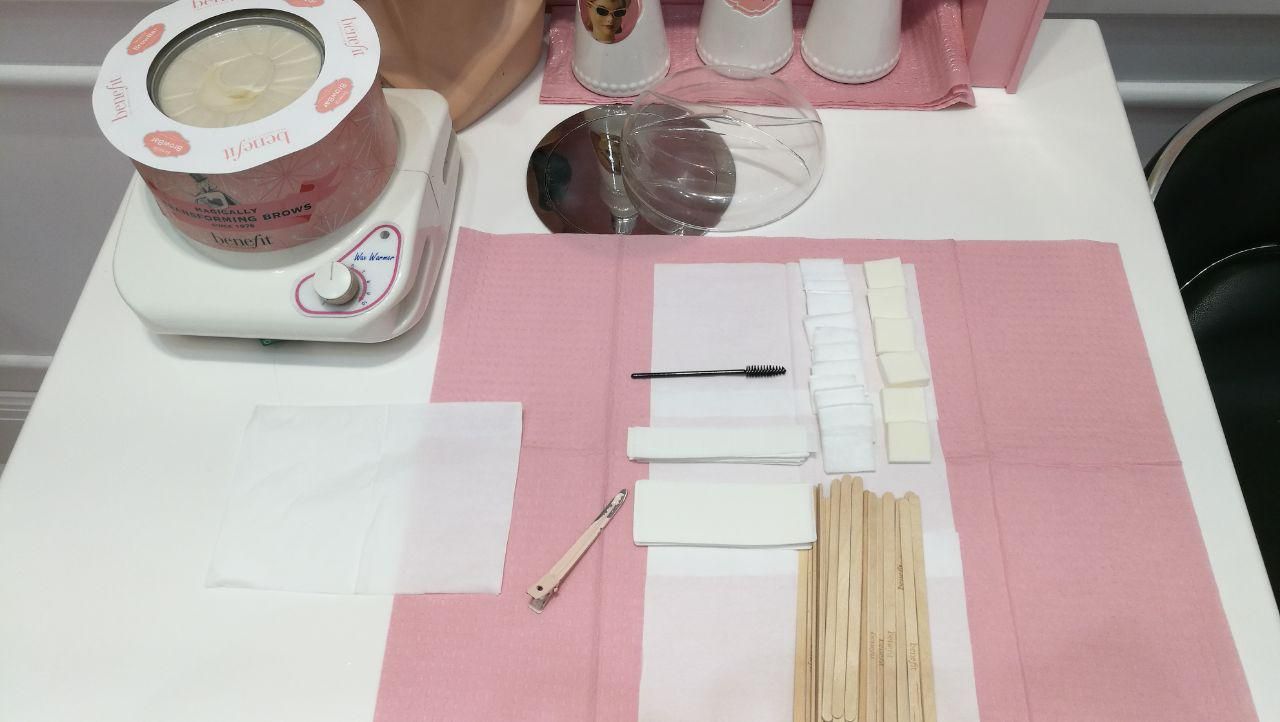 During the treatment, the brow technician will map your brows. I had the privilege of being serviced by her royal browness herself, Celina of Benefit PH.
She first mapped my brows to show me the general shape of my brows after they get groomed. She showed me how to do this to for when I do my own brows using Benefit brow products, of course! The whole experience was fast and absolutely not painful, if you ask me. I really liked how easy it seemed to wax your brows, as I watched Celina do her thing! But of course, I wouldn't recommend you wax your own brows. If you can have a professional do so yourself, please do. Grooming your brows can be as frequent as monthly or every other month. You just have to tweeze any stray hair between waxes.
For days after my brow grooming at Benefit, promise, I felt really pretty even without makeup! Super confirmed that kilay is life!
Next page