NanayEarth the Flowers and the Bees Premium Healing Lotion
Hello Sunshine! Would you use a lotion that is pretty much
sex in a bottle
?!?! Haha! Kidding aside, today I want to share a lotion that is so rich with nature's moisturizing and nourishing ingredients: emu oil, rosehip oil, virgin coconut oil, cocoa butter, carica papaya, and bearberry. The cooler part, it's homegrown. This is
The Flowers and the Bees Premium Healing Lotion
* (Php 500) for scars, stretch marks and skin discoloration!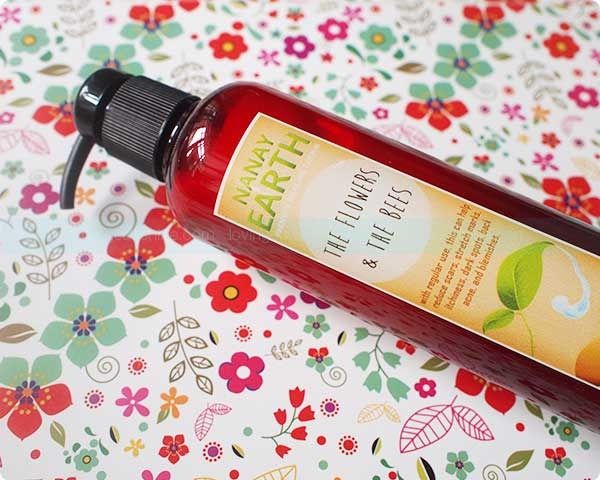 Prevents stretch marks
Reduces appearance of stretchmarks
Reduces or lightens old and new scars (not keloidal)
Reduces and heals stubborn back acne or bacne
Improves skin's elasticity and texture
Moisturizes skin
Softens rough and dry skin
Tones skin color
Reduces ski irritation, redness, itch, and burns because of its anti-inflammatory agents
Gradually reduces and lightens skin hyper pigmentation
Leaves a lovely light fragrance
This lotion is recommended for dry and normal skin because of its rich blend of natural oils and moisturizing agents. However it's not recommended for infants or those with sensitive skin--I'm assuming because of its fragrance. I on the other hand suffer from sensitive skin every now and then, but I didn't experience anything bad when I tried this lotion. But rejoice, because this is safe for ages 4 and up, as well as pregnant and lactating mothers.
I read that this product is best stored in the refrigerator in between use. I'm assuming because it has minimal preservatives so whatever you can do to prolong its shelf life, do so! Evidently, storing this lotion in the fridge helps give a cooling effect once it's used!
Give it a shot. Visit www.nanayearth.com and explore what nature has for your beauty regimen.