Colour Collection HD Lipstick review and swatches
Hello Sunshine! This is the first blog post I've published in days (weeks!) because my laptop got broken huhu. Anyway, on a better note, I'm typing this now using my new laptop! YEY! I'm still going through some birth pains --I'm actually using Internet Explorer WTF right?--but I know after all my set-ups are completed, I'd be more productive using Suzanne, that's my new laptop's name!
So OKAY, to make up for my absence, I'm going to share with you lipstick swatches! These are really pretty shades from
Colour Collection
--and they'd look extra amazing this upcoming February! Oh, and don't let me forget to mention that these are
High Definition lipsticks
. I mean, wow, who would've thought you can easily get HD lipsticks in pretty colors--without breaking the bank these days (Php 399
lang
)! All thanks to
Colour Collection HD lipsticks
*!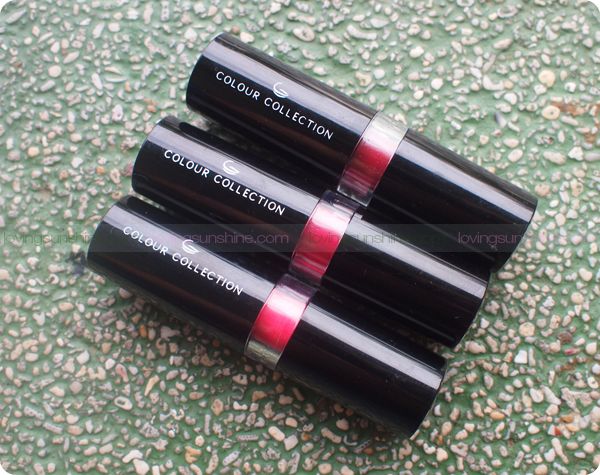 Colour Collection HD lipsticks offer 3-in-1 beauty: decadent color, lip plumping and unforgettable shine
I always have an amazing experience with Colour Collection makeup. Thanks to
Sample Room
, I got to try the brand and realize such a good friend in it. I love their extensive range, from eye shadows, to blushes, to lipsticks. I've tried most of their products really. I think the only few I haven't tried from them are foundations, BB creams, and mascaras. I've tried their concealers but got the wrong shade...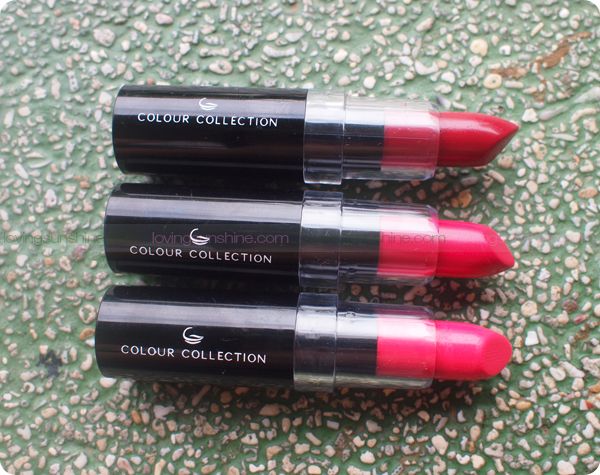 So back to the HD lipsticks, today I have three beautiful and rich shades swatched for your reference. I really enjoyed testing out these babies because they're so easy to use. They glide on so easily, and they deliver very vivid color in one swipe! These Colour Collection HD lipsticks also feel moisturizing thanks to its serum-infused formula. Check out the three shades I swatched below.
Cinnamon Red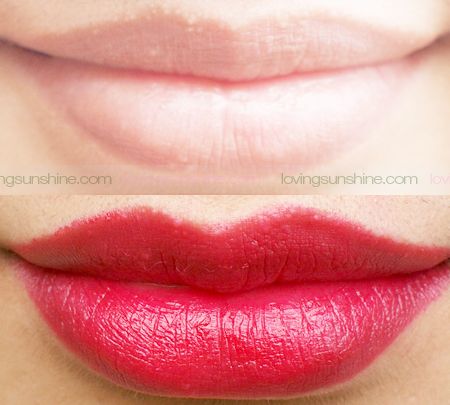 Raspberry Red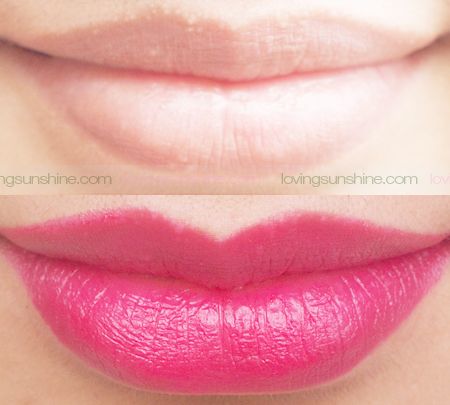 Pinkberry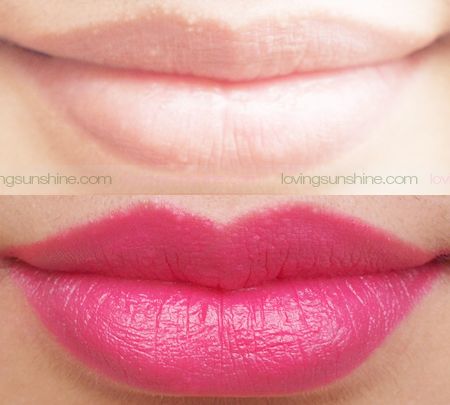 My favorite among three shades would be the hot red shade. I love how it doesn't make me look like I'm bleeding from the lips! I love its cool red tone--especially because I find it hard to come by a cool red that won't look bad against my not so fair skin.
How about you, which is your favorite?
Try them out for FREE! I checked Sample Room and it says there are 2 stocks for Pinkberry (
link
) and 1 stock for Raspberry Red (
link
). Enjoy!