5 Tips For Decorating With Throw Pillows
Hello Sunshine! It's crazy hot the past few days, and with work-from-home being a default setting, it's no wonder lately home decoration topics are buzzing on social media--hello mga kapitbahay!
Among others, I think the sala is a key focal point in any home. But how can you personalize your space--and give it a touch of YOU? Here are 5 ways you can mix and match throw pillows to make your living room more comfortable and chic.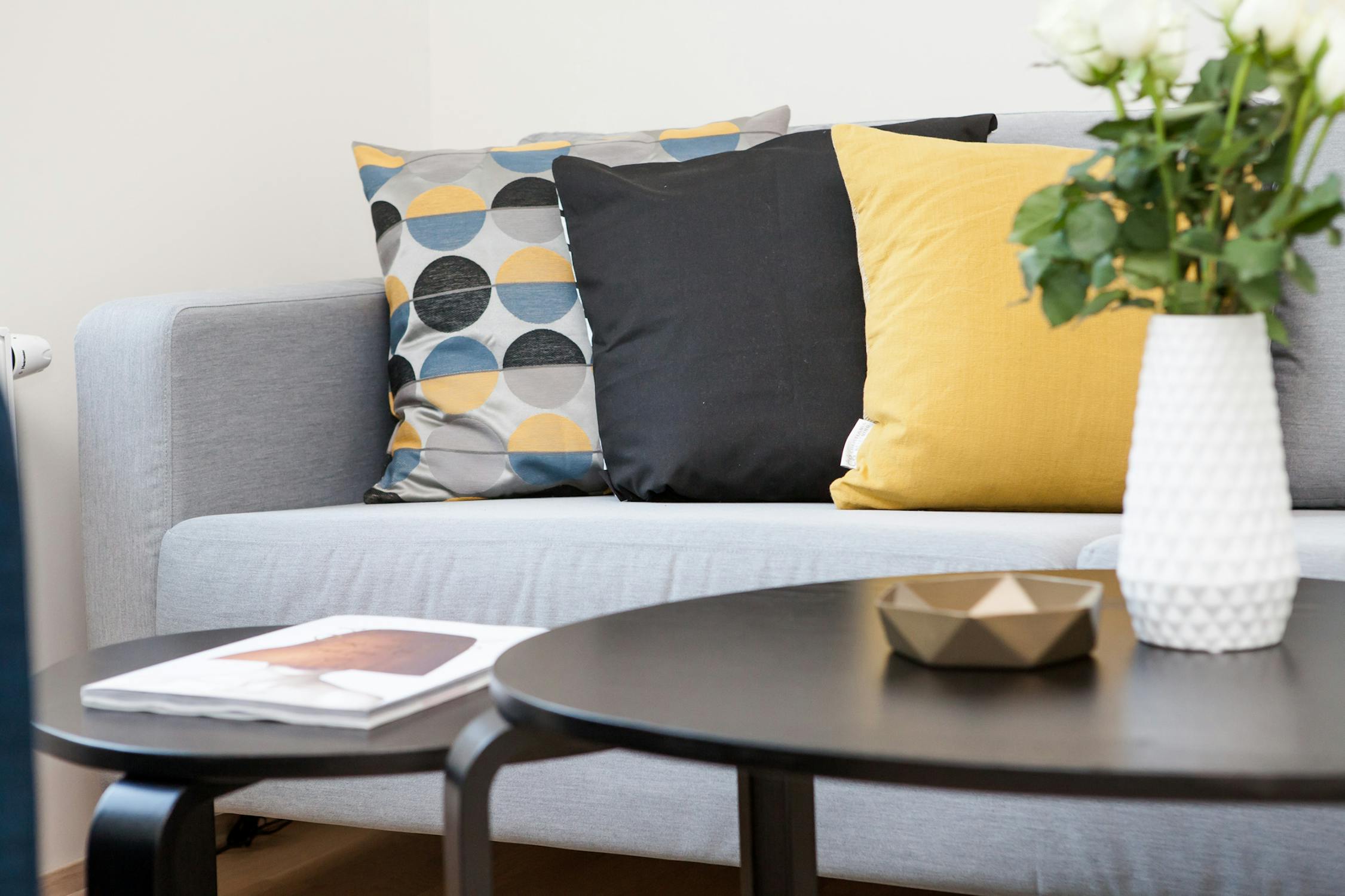 In many living rooms, couches and daybeds are adorned with throw pillows. They add style and comfort to your family and guests whenever they lounge and chill in the living room. Add a plush quilt or blanket for extra warmth during cold, rainy days.
While throw pillows may seem "just pillows," they are stylish elements that change your living room's vibe and look. In turn, there is an art to decorating your space with these cute, colorful, and squishy pillows.
Use Varied Shapes and Textures
While we are on the theme of mismatched pillows, choosing different colors might not make the cut in making your living room modern and stylish. Instead of working on complementary colors, choose throw pillows with varying shapes and textures and place them in your seating area.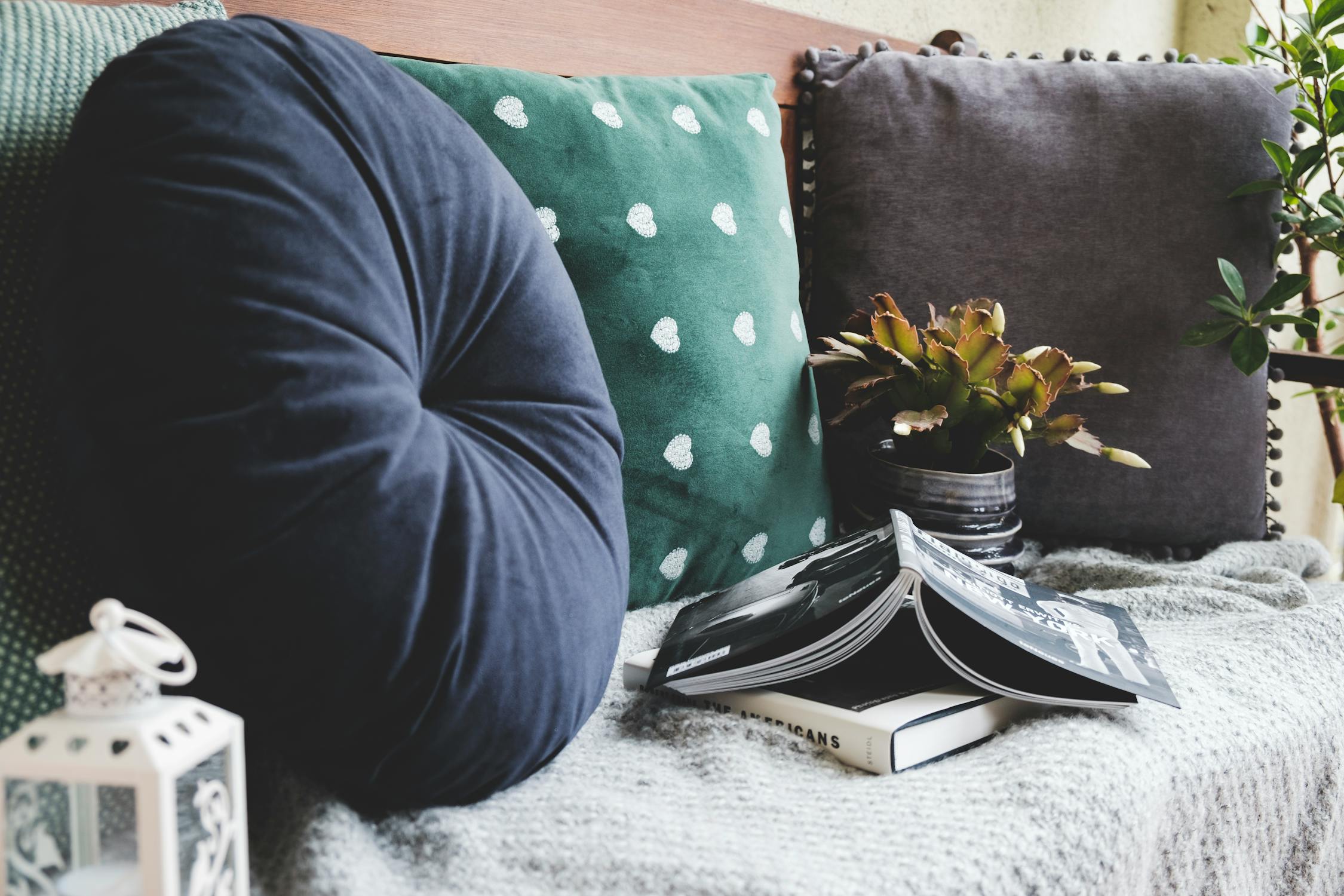 Let's say you have a rectangular-shaped couch. Make it look more attractive by decorating it with circular or oval-shaped throw pillows. Doing so will break the monotony of straight lines in your living room.
Play with texture to add interesting focal points in your living space. Let's say you have a leather couch, pair it with throw pillows with fur-like, woven fiber, or printed covers. Play it safe by choosing pillows with accents or portions that are the same color as your couch. That way, you'll avoid clashing patterns and a tacky living room look.
Suppose you want to keep your home's minimalist theme intact, but want to add a little bit of contrast and pop. In that case, add a few accent pillows to make your living room look less plain. Take a look at some photos of condos for rent in Alabang. The creams and soft neutrals of the units look brighter because of a few brightly colored or patterned throw pillows.
Keep in mind that when doing this tip, don't overdo it. Just add one or three accent pillows on your couch to avoid overpowering the main interior design.

Experiment with a One-Color Scheme
Sometimes, working with one color is all you need to decorate your home. Let's say you have a green couch. Choose throw pillows with lighter or darker shades for an attractive monochromatic look. You may also get throw pillows that match your couch's color but with different shapes or textures. You may also choose patterned pillows, such as a polka-dotted blue pillow for your solid-colored couch.
Match Your Pillows with Nature
Throw pillows aren't limited indoors. They're also perfect for outdoor seating, such as patio couches or pool reclining chairs. Match your outdoor spaces with Earth-toned throw pillows. Shades such as yellows, browns, clay-like red, and beiges are some of your safest options. If you have some plants and flowers in your outdoor spaces, greens, blues, and perhaps oranges and reds are nature's colors you can use for your throw pillows
Mix and Match Prints