Underarm Laser Hair Removal at Skin Philosophie UK Clinic at BGC
Hello Sunshine! Super excited to share with you THAT I am undergoing laser hair removal. I will be getting my treatments under the care of Dra. Kyla Talens of Skin Philosophie UK--and if the results of my project poreless treatments (to minimize the visibility of my pores especially on the nose) are any indication of how effective my experience of her treatments are, I have all the reason to be excited. So anyway, for my third
Skin Philosophie facial
, I also started paying attention to my underarms. Read on.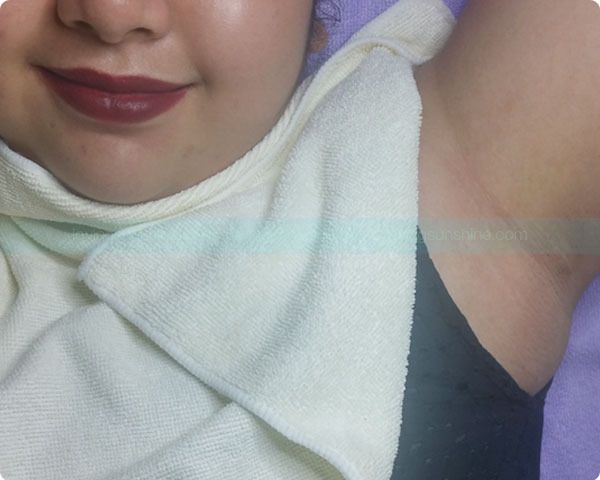 The dream of hairless pits
To say that I dream of having hairless underarms would be an understatement. I mean, I fully enjoy the whole skin regimen slash ritual when it comes to my face and body, but the idea of having my armpits to tend just baffles me. I find it annoying that there's hair there. It's also very unsightly, personally.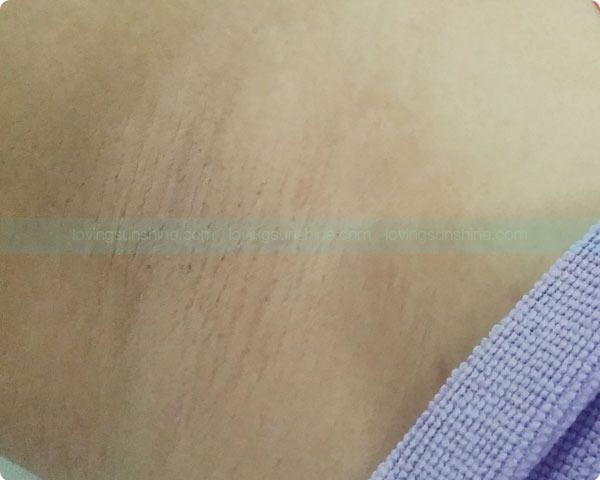 My right underarms after the laser. It shows slight redness but trust me, the pain isn't that bad. It's very tolerable.
Add the part where I don't have the tendency to stink even when I don't use deodorant--then I'm left with the hassle of shaving or waxing my armpit hair. So I've always always dreamed of having my armpit hair removed through laser. That way, I won't ever be bothered by unsightly armpit hair ever again!
Fast forward to today... and after trying my set of firsts from
Skin Philosophie UK
, a very nice and private clinic located at The Fort Strip at BGC, I am downing yet another first--my first laser hair removal for the underarms.
As I was being prepped, I interviewed Dra. Kyla a bit about the treatment.. and she noted a few things that helped me better understand what I would undergo. Here are my notes
Virgin hair is more responsive to the treatment. So if you plan on doing it... do it right the first time! Don't settle for pwede na treatments. Try Skin Philosophie UK like me! For virgin hair, it would take about 4-6 sessions to finish the treatment. Otherwise, it might take around 6-10 sessions! So again, do it right the first time. Don't skimp on yourself or else, you might end up spending more (time, energy, and money) just to get the results you deserve.
Don't wear black. The laser would target any black strand as hair. So don't be like me and give yourself an easy time and don't wear black, okay?
Trim your existing armpit hair in between sessions. No waxing or plucking or shaving. The laser best performs when the hair is on its growth stage--when the cells are dividing--so don't waste the momentum by waxing or plucking your armpit hair--and don't shave because it might inhibit skin pigmentation. Just trim using an eyebrow trimmer.
Schedule your first session around a week or two after you had your pits waxed or after you plucked hair. No underarm laser hair removal if you've just waxed or plucked. Read above. The same rule applies for your first session.
Did it hurt? A little bit. It hurt most in the middle part of the pits where hair is more dense--but that makes a lot of sense because it only means the laser got to shoot more hair follicles, right? Now, I was advised that the first two sessions would hurt the most--though if you ask me it wasn't even a 5. Maybe just a 4 on a scale of 1 to 10, where 10 is the highest. The best part? The succeeding sessions would hurt less
daw
so yey! Even more, going through an
underarm laser hair removal
kinda also targets your sweat glands since the hair follicle and the sweat glands are associated. This means lesser cases of sweaty pits! Cool right?
Learn more about my Skin Philosophie experience to be updated on what's going on with my project poreless skin and bye-bye chin scar goal. Just go to this link.
Clinic Location : The Fort Strip, 3rd Level, 28th Street cor. 7th Avenue, Bonifacio Global City, Taguig. Telephone nos. 0917.8860646 / 02.2118762 / 0917.8906800 / 02.2158080. Landmark: The same commercial facility where Fitness First at the Fort is located.