Rekindling my Avene story
Hello Sunshine! Before summer happened, I got the chance to get to know a brand I've loved years ago but unfortunately forgot about since I didn't know where to re-purchase the products. I'm talking about
Avene
. Now, if you're like me, someone who tried
Avene products
, loved it but failed to re-purchase because you don't have time to go to the derma or something, then rejoice. Avene is now available in select beauty drugstores like Mercury Drug and Watsons.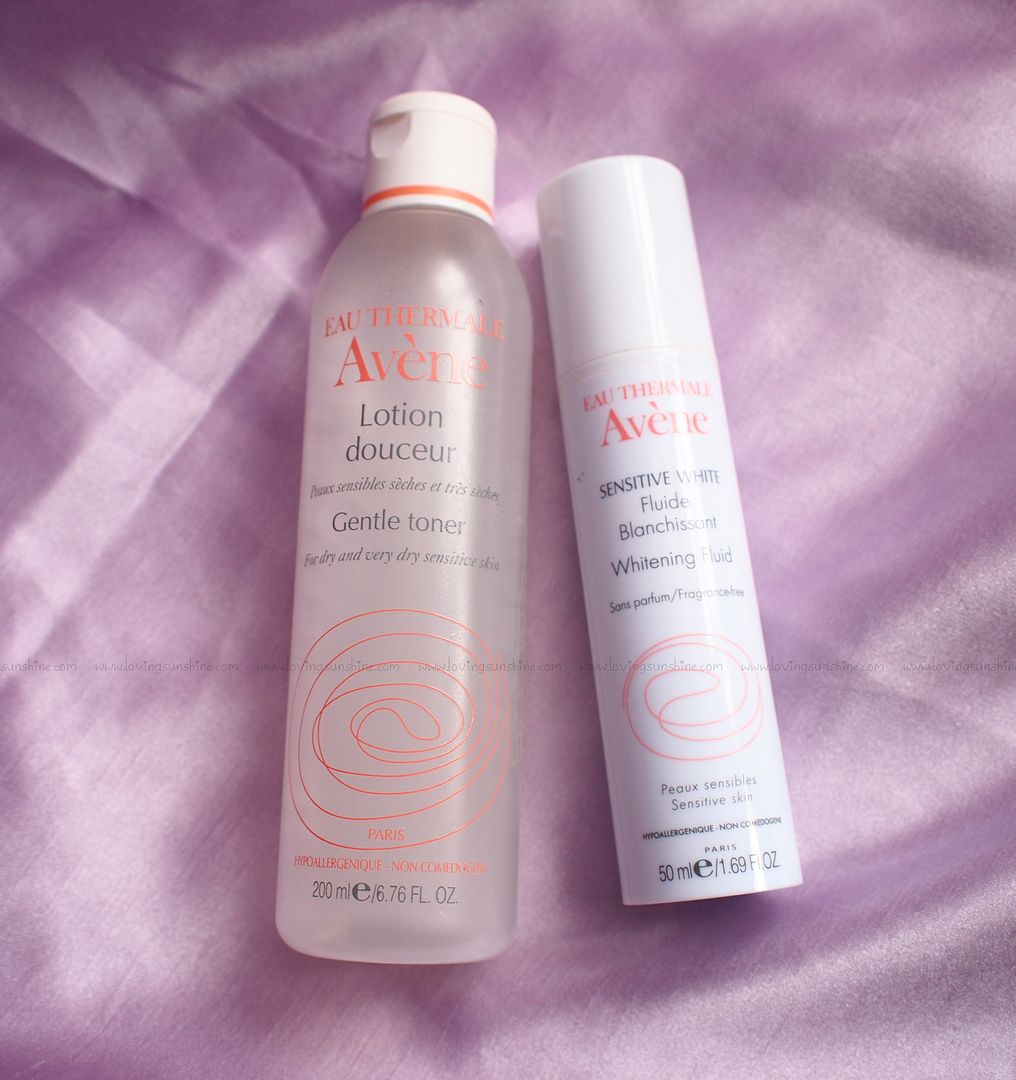 Who is Avene?
Eau Thermale Avène originated from Avène, a small town in the South of France that is famous for its thermal spring with "healing water." It all began in 1736 in Avène, a small village located in the south of France. A horse, belonging to Marquis de Rocozels, was allowed to run free for fear of possible contagion as it had a severe skin rash. The animal drank the spring water emerging at a locality called "Verdu", at the foot of the Black Mountain, overhanging the Orb; the horse rolled itself several times daily in a pond fed by this same spring. Shortly afterwards, the horse was seen to have recovered its shiny hair and was soon completely cured.
The date of this surprising result is not exactly known but it was probably 1736. The name of the spring is Sainte Odile Spring. The story of this cure, considered at the time to be miraculous, spread rapidly. Doctors in the surrounding regions advised their patients to use warm Avène thermal spring water for their skin disorders in the "thermal establishment founded in 1743".
Fast forward to today, given its medical properties that are precisely targeted towards different skin types or complaints, the Avène thermal spring water has been an active ingredient in all of the products of the brand – from cleansers to sunscreens.
Their bestseller: Avène Thermal Spring Water
Thermal spring water is naturally mineralized spring water which curative virtues allow for therapeutic use. It possesses a collection of characteristics which provide it properties favorable to human health and recognized to be of public interest by The National Academy of Medicine. Among its characteristics are its deep origin, its determined and constant chemical and physical properties (flow, composition, pH), its Pharmacological properties and its being purely natural (does not undergo any physical or chemical treatment).
The lower the mineral content, the gentler the spring water is on the skin.
Thermal spring waters are ranked according to their content of minerals and can be plain or carbonated. The low mineral composition of Avène thermal spring water (266 mg/l), its particular balance in minerals and trace elements and its optimal Ca/Mg ratio (Calcium/Magnesium) make Avène thermal spring water very gentle. Avène thermal spring water is also bacteriologically pure, odorless, tasteless and colorless which makes it dedicated and adapted to the most sensitive skin. Among its competitors which include La Roche Posay, Vichy and Uriage,
Avène has the lowest mineral content.
Learn more about what happened at the Avene event in this simple video
Have you used Avene?