Belo Intensive Whitening
Hello Sunshine! Summer feels very good this year because it's loaded with changes. It's filled with so many life challenges that's just keeping me on my toes. Beauty-wise, I'm not wanting of changes. I just incorporated a new skin care regimen to my just-new SPF routine. Instead of just applying SPF on my face, which has been a difficult step to truly adapt, I now apply SPF on my body too. Read on.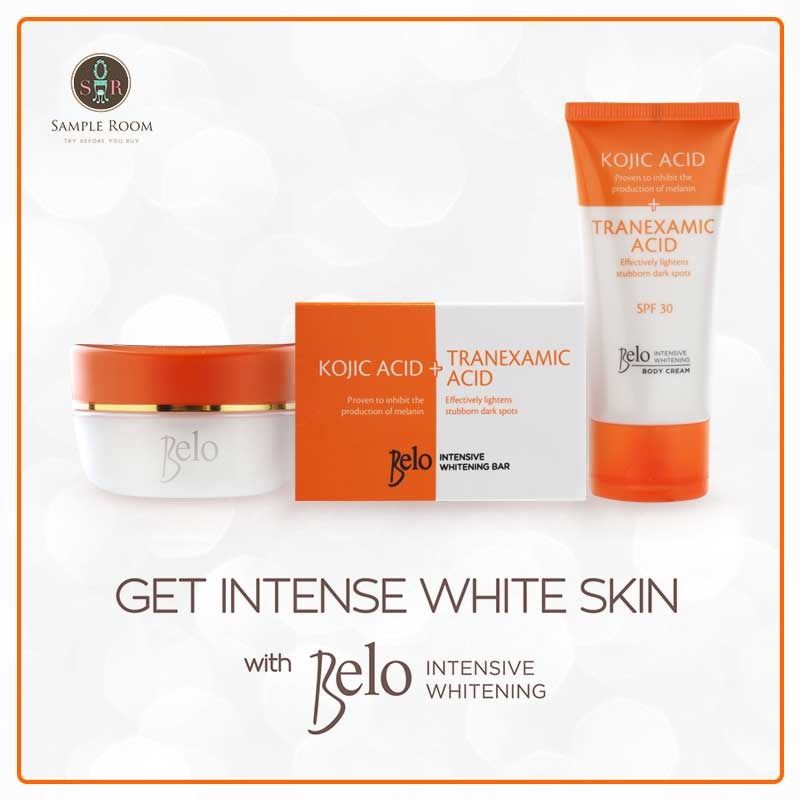 Goodbye icky feeling...
I have to admit, the biggest reason why I found it difficult to get it on with a regular SPF routine is the icky feeling. Compared to the thickest night cream, the icky feeling one gets from SPF is usually worse. It's normally too thick and just won't get absorbed well by the skin--so I knew the best way for me to really accept SPF as a regular part of my skin care routine is to find a product that would keep the promise of no-ickiness.
Hello intensive whitening!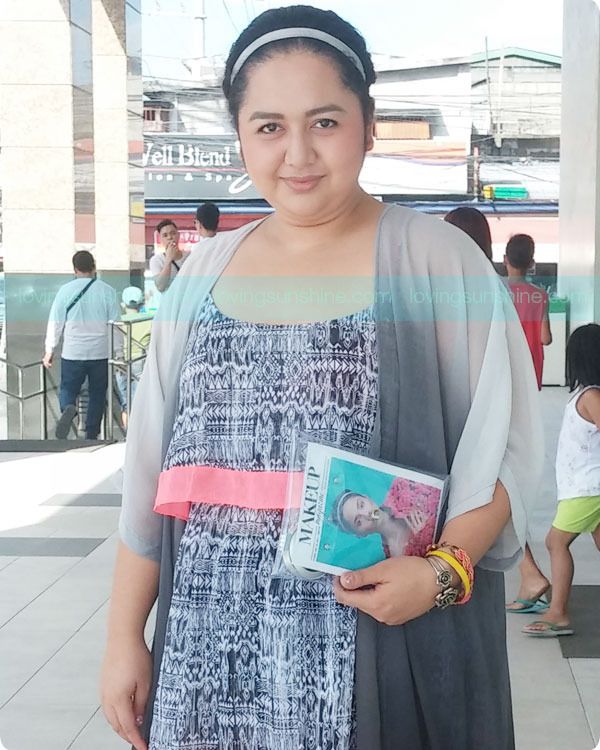 This summer, Belo expanded their intensive whitening range. This whitening product range boasts of a unique combination of today's two most powerful whitening actives – Kojic Acid and Tranexamic Acid. Kojic Acid is an organic compound that effectively inhibits the production of tyrosinase and melanin giving skin a visibly lighter appearance.
On the other hand, Tranexamic Acid, on the other hand, is a peptide proven to inhibit inflammation and melanin formation. It is ideal for stubborn dark spots that do not respond to other skin lightening ingredients. As soon as the line's first product,
Belo Intensive Whitening
Bar (for the face and body), was launched, it has already taken the country by storm, proving that Belo's product is indeed, 64% more effective than other products with Kojic Acid alone, as evidenced by clinical studies conducted.
Intensive Whitening Body Cream* Php199.75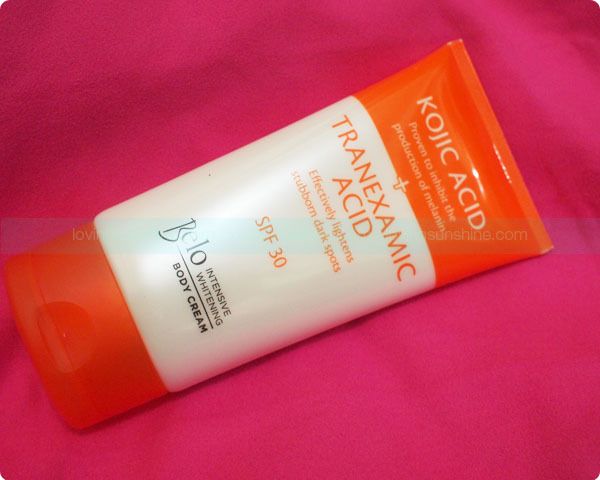 This body cream melts upon contact on the skin. It feels very soft and spreads easily. Best part? It absorbs pretty fast too. And once absorbed, it stays absorbed. It doesn't run in the middle of the day, and it doesn't cling on my clothes. What makes me very happy is its SPF30. Unlike the face, most body creams with SPF are really thick, but the Belo Body Cream is at par with my favorite face sunscreens so that's just awesome.
Intensive Whitening Face and Neck Cream* Php299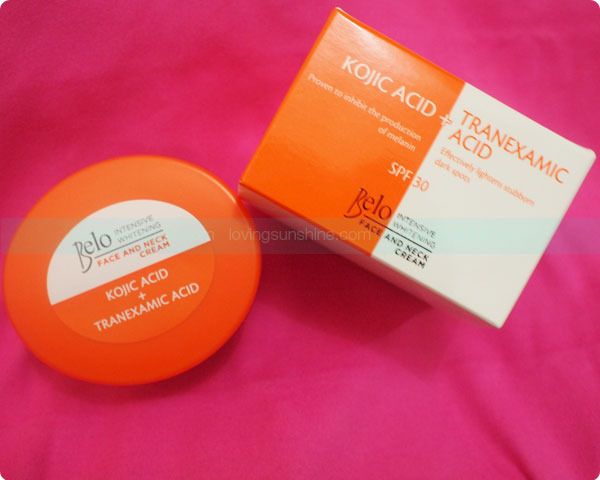 On the other hand, the whitening face and neck cream is a dream to apply. It is thicker than my usual go-to moisturizer but at least it is light enough for an SPF. It comes in this tub that has a little spatula which is great for hygienic purposes.
So if you're interested to finally extend your SPF routine to your body--which rightfully is a must considering how intense the sun is this summer--you might want to give the Belo Intensive Whitening Range a shot.
As for the whitening effects, I will keep on trying the product to let you know. So far, it's helping me minimize my tanning this season, and that for me is good enough.
For more Belo updates, go here.