3 Tell-tale Signs that Christmas is here
Hello Sunshine! In the Philippines, when the -ber months strike, you can easily expect hearing Christmas songs from any possible corner. We just love
Christmas
, and the cheer begins quite early for us. However, it's more notable to mention how the holiday feels peak after the November holidays. When we finish with our halloween events, it's most inevitable to say
oh wow, Christmas really is here, so here.
There are a few interesting ways to "feel" the Christmas spirit when you're in the Philippines. I listed my favorite "signs" and I'd love to know if you agree with me.
1. Christmas Sales are on the high.
You know it's the holiday season when every store you enter has a special gift-giving treat to offer. This is a good sign for me because I love getting me a great deal--whether for gifting to friends and family, or myself!
2. Holiday giveaways are a-plenty.
Although I think this isn't a "Philippines" thing alone, but I can't help but feel like it's definitely Christmas season when everywhere I look, there are brands, businesses, etc hosting holiday promos.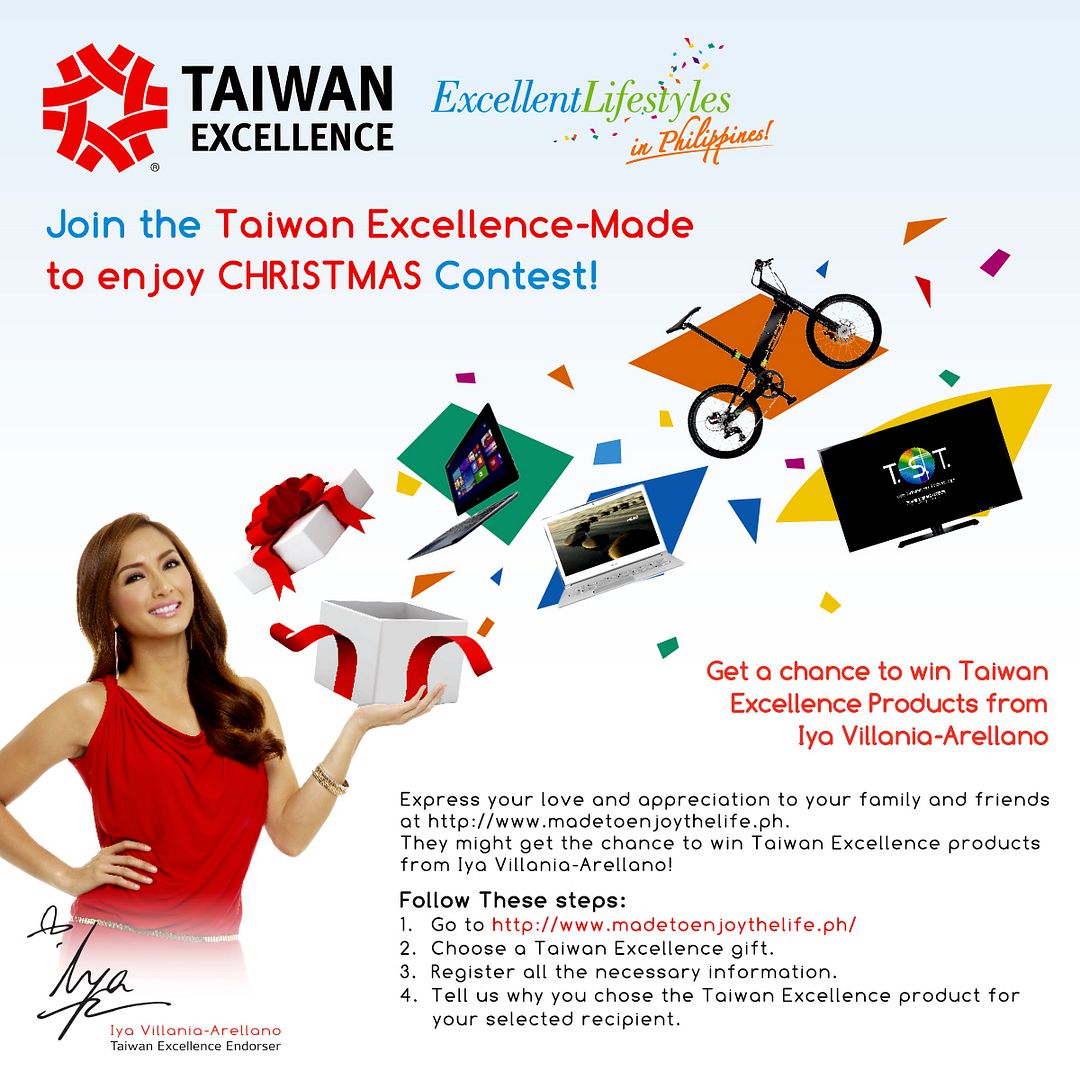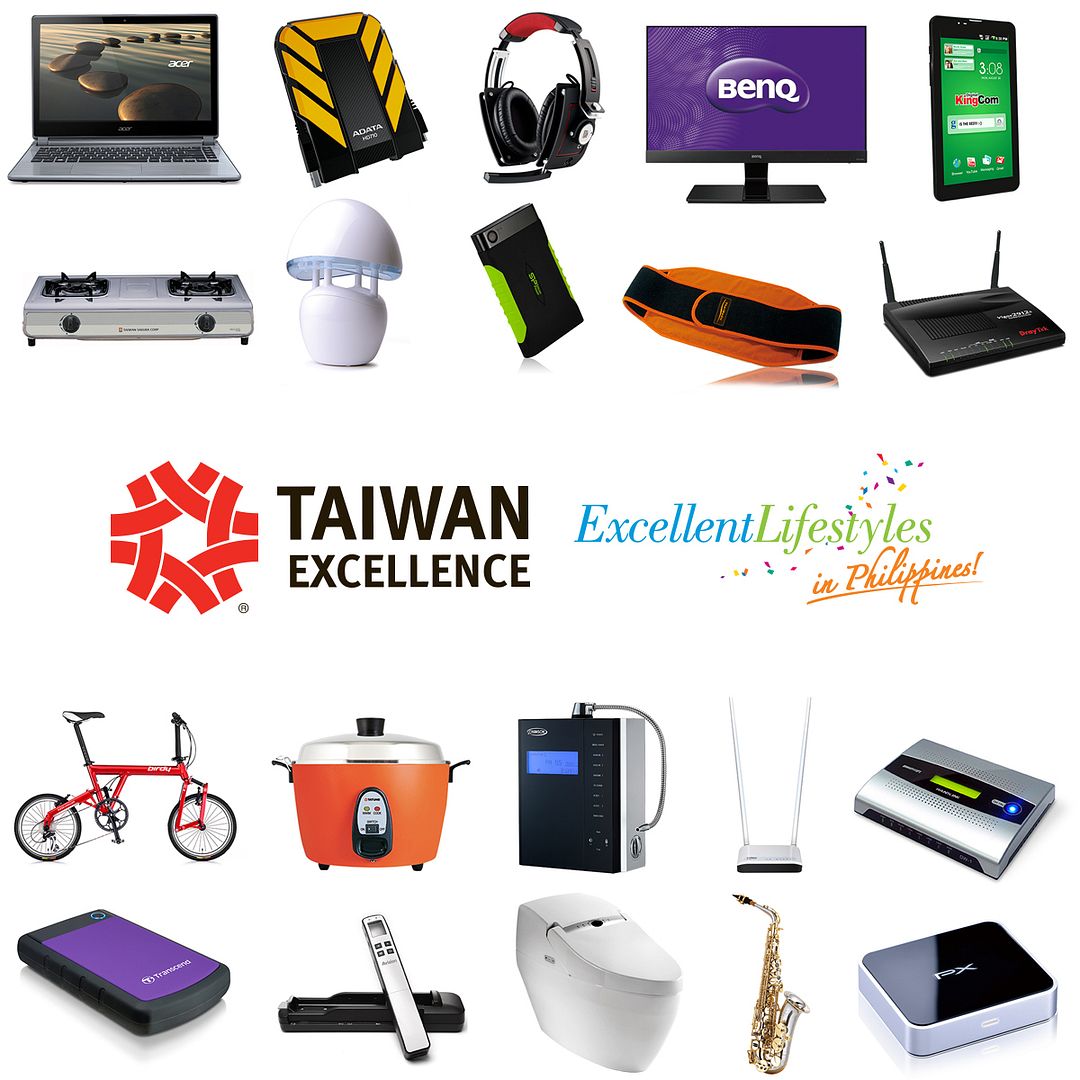 Taiwan Excellence is the symbol of quality that guarantees the superior value of Taiwanese brands, making them the perfect choice to give your loved ones this Christmas. Brands that are part of the Taiwan Excellence Campaign are the best in their class, among them Acer, Asus, BenQ and MSI for ICT gadgets, Pacific, Strida and Tern for bicycles, SYM and KYMCO for motorcycle, Miacare and Microlife for health and medical products, and HCG, Teco, Tatung and Sakura for home and living products. These brands and products are known worldwide for their reliability and innovative design.
Taiwan Excellence recognizes that Christmas is a special time for Filipinos and is helping fulfill their "Grown up Christmas list" by letting you wish for things for others through the Taiwan Excellence - Made to Enjoy Christmas Contest. All you have to do is register at www.MadeToEnjoyTheLife.ph and select a Taiwan Excellence gift for your loved ones, upload your photo, and share why you want to give your Taiwan Excellence gift to your selected recipient.
No purchase is necessary to enter and/or win the contest. When done, feel free to share the Taiwan Excellence - Made to Enjoy Christmas to your family and friends. The Made to Enjoy Christmas Contest runs from September 28, 2014 until November 23, 2014. There will be 10 lucky winners. One from the ten will be chosen to have the gift delivered by Taiwan Excellence Celebrity Endorser for the Philippines, Iya Villania-Arellano.
3. Buildings got bling.
During the holiday season, I get so excited with city road trips because even buildings get blinged up. I love how different buildings, businesses, malls, etc are embraced by lots of blinking lights. I get happy like a baby.
The promo mentioned in item 2 is in partnership with TAITRA. Taiwan External Trade Development Council (TAITRA) is the foremost non-profit, semi-governmental trade promotion organization in Taiwan. Jointly sponsored by the government, industry associations, and several commercial organizations, TAITRA assists Taiwan businesses and manufacturers with reinforcing their international competitiveness and in coping with the challenges they face in foreign markets.
Good luck!