On True Beauty
Hello Sunshine!What is
true beauty
to you? Because to me, it's about kindness. I think there's beauty in the fragility of things, the soft details, and the uniqueness in anything (or how we accept such differences). This is part why I started this 4 years ago. My blog started as "Chase Beautiful Things", and while that tagline isn't as prominent now, it's still at the heart of what I do. I like to
chase
beautiful things.
The Search for a Beautiful Face
Following the successful launch of The Face Search competition last year, The SM Store Beauty Section celebrated beauty once again by unveiling the New Faces of SM Beauty this year. I didn't get to attend the event because it was help during my birthday week, but I thought I'd share the news because there's inspiration in From hundreds of entries around the country, only three winners were chosen—to The Face Search competition. Why? Because the winners of the competition not only represent the SM Beauty brand; but they'd also inspire Filipina women to be beautiful and confident (inside and out!) by getting big and bold opportunities to realize their dreams.
I don't know about you, but I can never find myself lost in an SM Store Beauty Section--especially since they revamped their look to be more upscale! SM Beauty section has a very wide net of price points for every beauty enthusiast. They can go from super drugstore to high end; and local to international too! Anyone who wants to discover their own
outer
beauty can definitely score a thing or two in an SM Beauty section--because outer beauty is important too you know!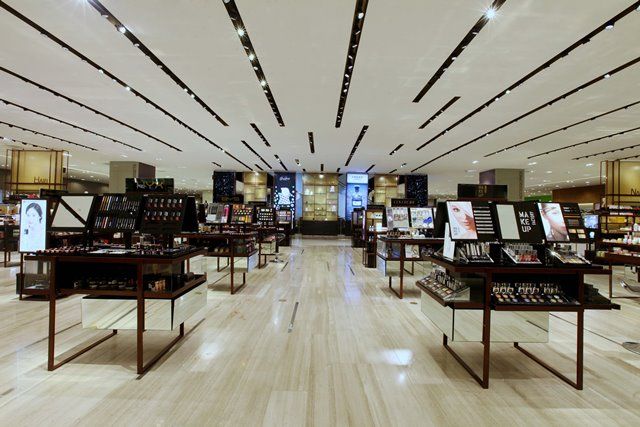 NOTE: I stopped chasing beautiful things when someone special told me 2 years ago (?), to stop beautiful things... because I am the beautiful thing. So yes. It made me feel really nice, reassured, and it was a bit of a jolt too; rather, a reminder to not forget recognizing my worth as I appreciate the value of beauty around me.
Your turn... what is true beauty to you?
Leave a comment below. I love reading what you have to say.