How to compare prices online?
Hello Sunshine! I have a confession to make. When shopping at the mall, I prefer being alone. WHY? Because I am persevering. I want to be so sure of my purchase, I'm willing to comb the mall and compare prices of the same item from different stores. I know, tiresome... but that's my reality.
So imagine my delight when I found out something similar happens online... and no, I'm not talking about having multiple tabs open just to compare prices from different shops! I'm referring to
PricePanda.com.ph
, a price comparison site that tremendously cuts the time I spent
window shopping
online, by half!
Here's an example of PricePanda.com.ph working its magic!
So... say I want to find me affordable options for my all time favorite perfume,
Lanvin Eclat d'Arpege
.
Here's what I got!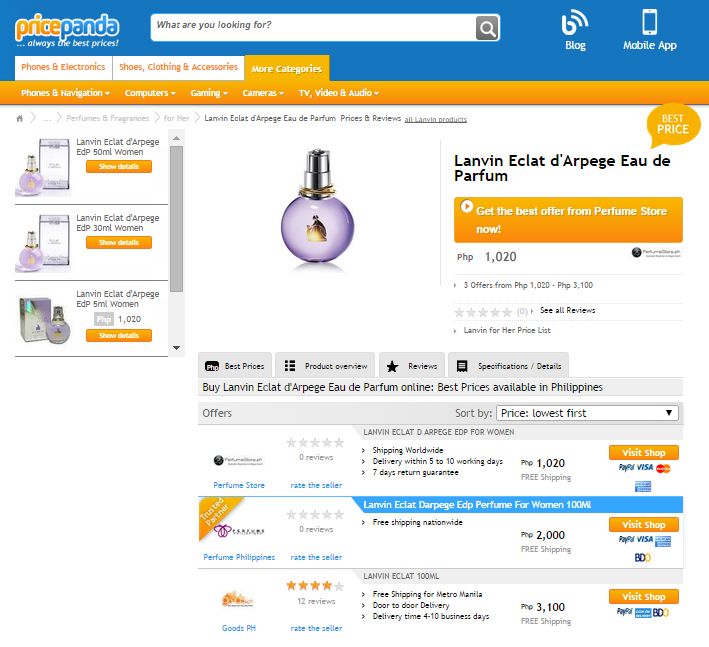 As you can see, I get different listings of websites that sell the item I'm looking for, in just one search. And, I don't even have to bother save tabs or write down prices or bookmark URLs because PricePanda.com.ph listed my option for me--in a manner that is so intuitive, decision to purchase is a breeze!

I had so much fun, I also tried it out on three other items that I'm looking for.
Another perfume to consider buying... and look at that! Not because Perfume Store had the best price earlier, it means it will always have the best price! Now, if it were me on an ordinary shopping day, I'd assume that the website with the best price for one transaction will have the best price for all transaction! Good thing I tried out PricePanda.com.ph! This is a revelation!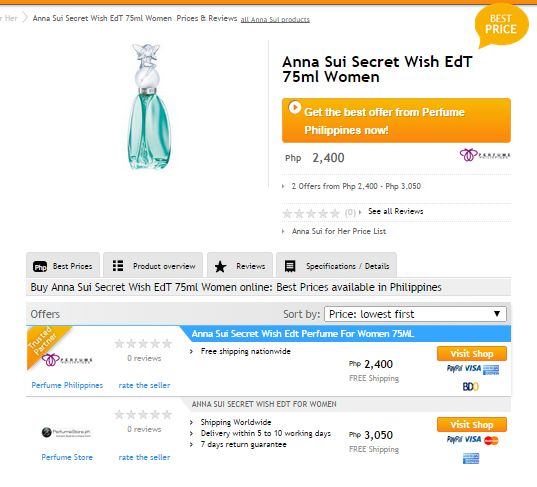 A pretty pastel pink nail polish, for that office-perfect NOTD, right?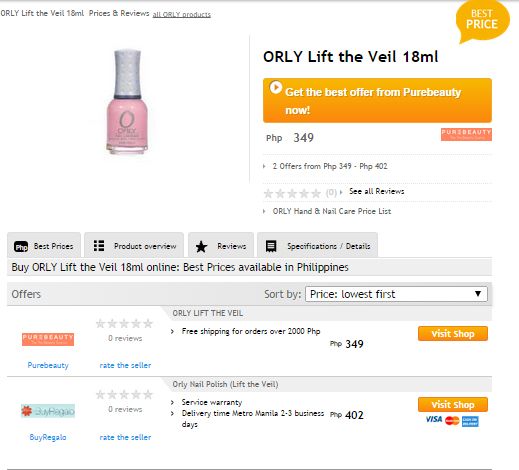 And a digital camera option... just because as a blogger, I will always consider my camera options! Good call, because their gadgets offer a longer list of websites selling the same item!
Generally, the experience you'd get from PricePanda.com.ph is summed up by simplicity and practicality. It lets you save on the money you spend, while also letting you save on the time you also have to spend just to find the most budget-fit score for you.
What do you think?
This is my first time to experience a price comparison site. Do you have other similar online cheats?